Power Up Your Lunch Hour
When your day is jam packed from start to finish, sometimes the lunch hour is the only time you can break a sweat. If your conference room is a go, try our At-Work Workout or stream classes online (Class Fitsugar offers great, free 10-minute workout videos) and grab a co-worker to join. If those options don't work for you, we have rounded-up some of the most effective 30-minute workout classes offered in the area—enough time to tone up and grab a bite before your 60 minutes are up.
By Angela Bobo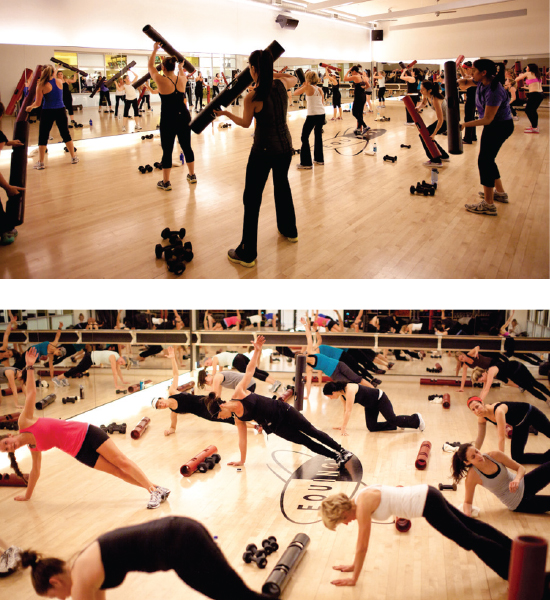 MetCon3
The goal of this metabolic conditioning class is to use science to create a fool-proof workout in a short amount of time. This high-intensity class consists of three 10-minute sets that tax each of the body's energy systems (phosphagen, glycolic and oxidative). Attendees build endurance and resistance through the use of kettlebells and body bars.
Tabata
This Japanese method uses high-intensity interval training (HIIT) to maximize calorie burn and build muscle. Every tabata workout is broken into four minute intervals; 20 seconds of intense training and 10 seconds of rest that are repeated eight times. This method allows you to push your body as hard as you can due to the periods of recovery, which creates an efficient workout.
CSI
The cardio strength intervals class combines heart-rate-climbing cardio and muscle-burning strength training for a well-rounded workout. The class begins with a one-minute warm-up followed by alternating intervals of cardio drills and strength training. Each class uses weights, medicine balls, jump ropes, plyometrics and calisthenics.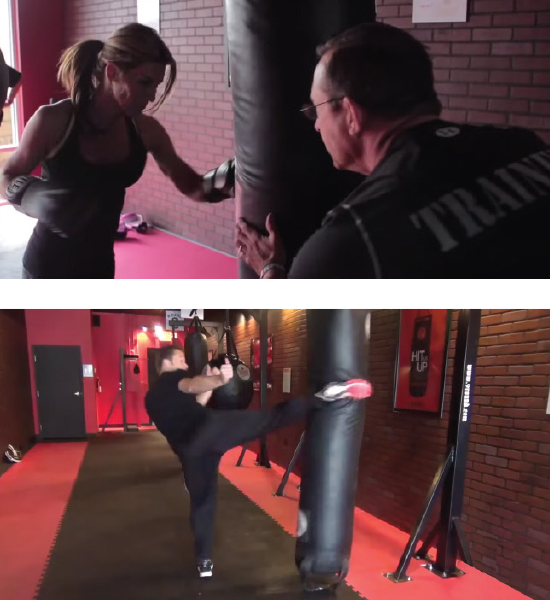 9 Round, Arlington and Springfield
9 Round is a unique kickboxing method that uses full-body training to create a fast-paced, regimented 30-minute workout. Each session is done in circuit format with nine rounds that last three minutes each, designed to tax the aerobic and anaerobic systems. Every day there is a new workout. And with no specific workout times, every customer can walk in and immediately start a workout with a trainer on-site.
Rounds 1-2
The first two rounds focus on strength training using dumb bells, kettlebells, medicine balls and jump ropes.
Rounds 3-8
Each round focuses on building speed, coordination and timing by using boxing bags.
Round 9
The final round focuses on strengthening and building strong muscles within the core.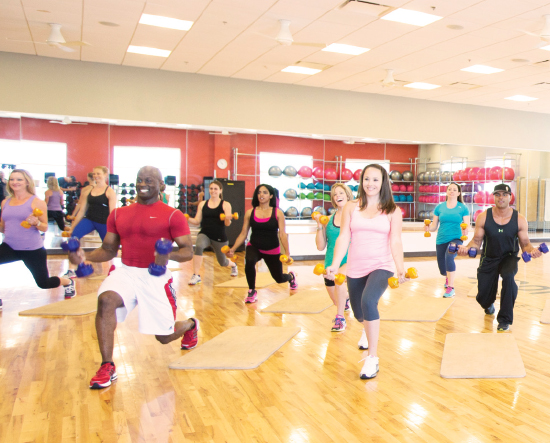 Sport & Health, multiple locations; classes based on Old Town location
Metabolic Effect
Metabolic Effect (ME) is a 30-minute, cardio-interval workout. ME merges the science of hormonal metabolism with easy-to-follow moves that require you to work hard and then rest. Exercises include full-body toning moves with weights such as sumo squats with a high pull, lunges with a back row and pushup and burpee combinations.
Body Shred
Created by Jillian Michaels, BODYSHRED™ is a high intensity and endurance-based 30-minute workout. The goal is to burn fat and build defined muscles with her '3-2-1 interval' approach: three minutes of strength, two minutes of cardio and one minute of abs.
Tabata Boot Camp
Tabata Bootcamp is designed to burn fat and build muscle in minimal time by performing moves with maximum effort followed by short rest breaks. With this method, your body will continue to burn calories one to two days after you complete the workout.
(January 2015)