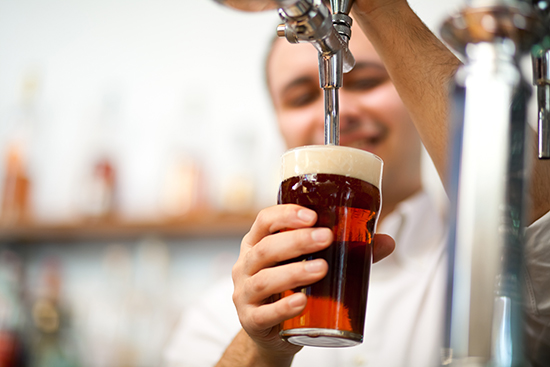 By Eliza Berkon, Winn Duvall, Stefanie Gans, Beth Kellmurray and Lynn Norusis
This week, Northern Virginia Magazine's editors are looking forward to going to the release party for Old Ox's newest beer at Roots 657 in Leesburg and picking up new artwork at Art in the 'Burg.
Old Ox Hardway Lager release party
May 19, 5 p.m.
If you haven't been to Roots 657 yet, I suggest you check it out. It may look like a barn, but it's actually a surreptitiously high-end but low-key sandwich stand. The owner is certified Master Chef Rich Rosendale, so the standard menu of smoked meats is gourmet quality. And if brisket won't get you there, maybe a beer release party from Ashburn's Old Ox will. –SG // Roots 657: 42301 Sprinks Ferry Road, Leesburg 
Scouting art
May 20, 11 a.m.-4 p.m.
Over my 36 years I have come to understand the benefits of surrounding myself with creativity. In my home and office, I take pride in the decor that hangs on my walls, making sure each piece has special meaning to me. This weekend you'll find me at Middleburg's
Art in the 'Burg
event, where more than 20 local and regional artists will showcase and sell their pieces and music from Jamie Potter of The Crooked Angels will fill the air. –
LN 
//
South Pendleton Street, Middleburg 
Sunshine and seafood
This weekend, I'm heading to New London, Connecticut, for my cousin's graduation, and I'm looking forward to water that isn't in the form of rain, sunshine and seafood. –BK
And I've got such a long way to go
Boxes continue to border most of the rooms in my new home, but I'm officially an Arlingtonian (Arlingtonite?). At the top of my to-do list this week is finding a running club of folks who love to chit-chat while sort of half running/jogging up and down the neighborhood. And if I can't find one, perhaps I'll start one of my own. It will be called Glide Like the Wind with this as the obvious theme song. (Please enjoy the background vocals by Michael McDonald.) –EB
Updating my warm-weather wardrobe
Inspired by Eliza's Trunk Club experiment and my deep love of sundress season—and one too many mornings spent staring despondently at my closet—I'm pushing my shopping aversion aside and setting out in search of some new spring and summer pieces. I'm a T.J. Maxx loyalist, but this weekend I think I'll branch out to scour a few local boutiques and consignment stores. –WD
Find out more of what's going on in NoVA this week at our things to do page.