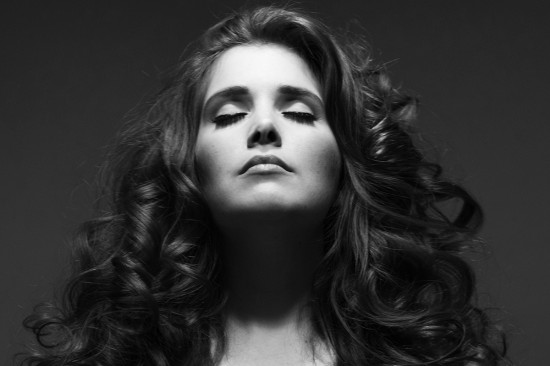 At 2 years old, Natalie York was singing "Mustang Sally" in her carseat.
"That was my jam."
The 27-year-old now has two albums under her belt and will be premiering her third—the EP Ghosts—on Thursday, Dec. 29 at Iota in Arlington. She most recently shared her brand of bluesy rock with the Brooklyn music scene, having lived there for a few years before moving back to her hometown of Vienna.
We chatted with York about her upcoming EP and her time in New York:
How did Brooklyn influence you as a musician?
It's amazing. I feel like I really grew as an artist and as a performer, living in Brooklyn and playing a lot and really just getting my band together. It's a really crazy place to live. … I was only there for three and a half years, and it feels like a lot longer. I feel like it has a way of—I don't want to say aging you, but I feel like I lived a lot of lives in those few years.
Did you write the material for Ghosts, and how do you generally go about writing a song?
It's four songs and I wrote them all, except one is co-written with a good friend of mine who's a writer based in Nashville. Her name is Tori Tullier. So that was really fun. I went down for a long weekend and had two really productive writing sessions. … I definitely want to try some more formal practices, but I'm definitely more of an off-the-cuff writer. I take a lot from everyday conversation. I've been doing a lot of note-taking on my phone. And it's like, 'Oh what did you just say? Oh that's brilliant.' So it's a lot of stealing basically.
What's the inspiration for the EP? Is there an overall theme?
I think when you listen to it, it does sound like one work—it sounds cohesive. … I tend to have a kind of confessional writing style, and I think that whether these stories that I'm telling have happened to me personally or not, I do hope they will reach people in a place that they didn't know they needed reaching.
What led you to study jazz at the University of Miami?
I was a saxophone player and I sang in the jazz band and everything, and I think that I realized at some point that I really just wanted to sing. And I was lucky enough to have that opportunity at Miami to kind of switch gears, which was really, really exciting. And then Bruce Hornsby came along and decided that he was creating this whole songwriting program, which really turned my life on its head. It was exactly what I wanted and what I needed.
Does the EP take your music in a new direction or is it more of a continuation of the sound you had on your 2014 album Promises?
I think it's more of a continuation than a completely new direction. … I think with this EP, we really wanted to capture the excitement of our live show, to take what we were doing on stage and put it on the record. So from here, I think for the coming year at least, maybe some light touring, but I really want to focus on writing some more and have that be goal number one.
What do you love most about the NoVA area?
I love where I grew up and where I live. I love the seasons, didn't get those for a few years in Miami. I love that it's a pretty educated area, and I feel like I have a lot of interesting conversations with strangers even.
York will perform at Iota Club & Cafe at 8:30 p.m. Dec. 29. Tickets are $15 at the door. Opening acts are Elyse Krachman and Uptown Boys Choir. 
Updated: November 14, 2019