By Robby Osborne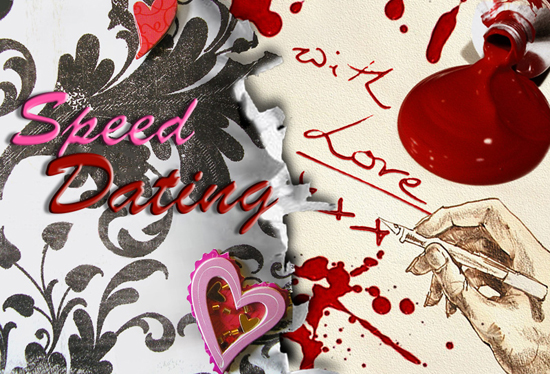 Valentine's Day is considered by some as a global conspiracy devised by greeting card companies to make it unbearable to be single on Feb. 14.
But couples shouldn't have a monopoly on all the fun. Fortunately, we here at Northern Virginia Magazine have discovered a few events for singles that make Valentine's Day more fun than just getting discount chocolate on Feb. 15. 
Speed Dating, Del Ray Artisans' Style
What's better than one date? How about one date every five minutes? The Del Ray Artisans are hosting a $5 speed dating night at 8 p.m.with a twist. For the first 20 minutes, there will be a viewing of their Reincarnations exhibit, which features objects once discarded and newly transformed into art. After the viewing, the five-minute dates will begin, where you can talk about whatever strikes your fancy. Everyone will leave the night with a nostalgic goodie bag and an experience not soon forgotten. In order to keep the ratios balanced, please RSVP to Gallery@TheDelRayArtisans.org with your name and gender by 5 p.m. on Friday, Feb. 14.  You must be over 21 and single to participate
2704 Mount Vernon Avenue, Alexandria, Virginia 22301
703-838-4827
8 p.m. to 10 p.m. $5 a person 
Arlington Cinema & Drafthouse's Wine, Comedy, and Movie Night
While going to the movies alone can be a daunting task, Arlington Cinema & Drafthouse invites you to grab a couple friends with exquisite taste and join them at 9:50 p.m. for a special treat. There will be a special showing the inconceivably great film "The Princess Bride." The night begins long after all those couples have turned in for the evening, and a stand-up routine that pokes fun of relationships at 9:50 p.m., and  "The Princess Bride" will begin at 10:15 p.m. This will be one of the only chances to see this 27-year-old classic in theaters since its original theatrical debut. 
2903 Columbia Pike, Arlington VA
703 486-2345 – info@arlingtondrafthouse.com
Tickets are $10
Whatever you decide to do this Friday, we hope that it goes exactly as you wish.