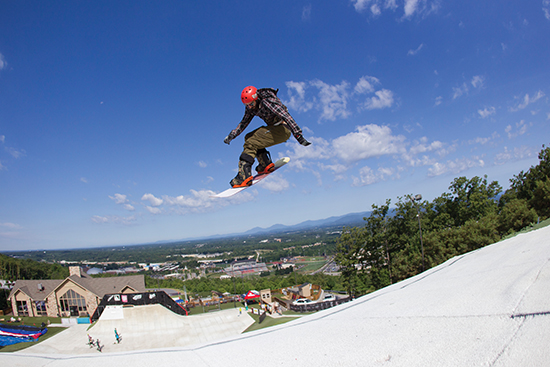 Polar vortexes don't hit the Northern Virginia area every year, but that doesn't mean a lack of snow will keep you from the slopes.
Liberty University has a one-of-a-kind experience for skiing, snowboarding and tubing enthusiasts that's open year-round: the Liberty Mountain Snowflex Centre.
Located atop Liberty University's 5,000-acre mountain, LMSC uses the state-of-the-art terrain technology Snowflex, invented by Briton Engineering's Brian Thomas, to simulate the slip and grip effects of real snow and uses a misting system that keeps the material moist for maximum speed and control allowing for use no matter the temperature.
LMSC offers three recently installed NevePlast runs for tubing, a funhouse and quarter pipe for freestylers and slopes for beginner, intermediate and advanced skiers. Private lessons are also available.
(January 2015)