Designer takes on easy pick-me-ups that will add sparkle to a kitchen or bath—even if a renovation isn't on your to-do list:
Kitchen and Bath
• "Fresh flowers are the easiest, least expensive thing you can do," says Case designer Allie Mann, who loves tulips from Whole Foods. Pick up a dozen seasonal blooms from your neighborhood grocery store; they'll go a long way. Pluck one for a bud vase in a powder room or master bath. Put the rest in a vase on the uncluttered kitchen counter, or follow one of Mann's favorite tricks: Skip the vase and add playfulness with a stemless wineglass instead.
• Modernize your vanity or cabinetry hardware, says Marissa Jambor, a designer at Bath Plus Kitchen Design Remodel. "Make sure it matches the finish of your faucets and your other accessories, but change out your hardware. That's a really easy way to update the look of your cabinets."
• Tired of drab walls? Liven things up with a coat of paint. Experts say adding a pop of color is a great way to refresh a space. If you don't want to commit to all the walls, paint one or paint the trim around a window. Try a graphic wallpaper. If you don't like the change, repainting is an inexpensive and easy fix.
• Create a DIY photo gallery. Hang a series of prints to dress up any area, says Mann. She likes collections of odd numbers, clustered in threes or fives. Smartphones have turned all of us into amateur photographers, she says. So be artsy and add personality: Take a picture, add a filter, print it in black and white, blow it up and place it in a frame. Group them in inexpensive matching frames, or spray paint old ones to look alike.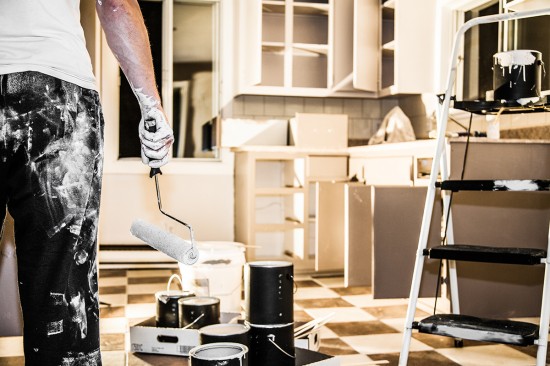 Kitchen
• For a quick fix to a tired look, Jambor suggests updating pendant lighting. Consider different shapes, like artistic orbs, that cast just the right glow and are more tailored to your style. "That's a really easy thing to do to update a space without remodeling," Jambor says.
• Give your cabinets a new lease on life. Swap out the hardware for more attractive drawer pulls and knobs. Jambor's other quick fixes: Change out your utensil holder, update your stovetop spoon rack and switch out your kitchen towels.
• Add some quick kick to a kitchen with stovetop style. Try a favorite photo trick from Mann when shooting a newly renovated kitchen: Top a burner with a whimsical whistling tea kettle in a bold hue, or trot out that weighty but gorgeous jewel-toned Le Creuset Dutch oven.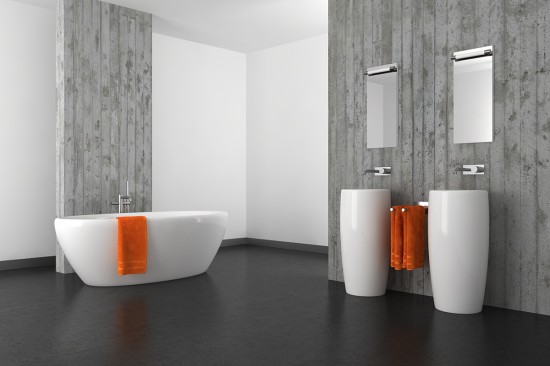 Bath
• In a neutral space, you can add a pop of color with accessories, Jambor says. "Make sure you always have a set of towels that look clean and pressed—they don't have holes in them, and they're not faded. That's a great way to update your bathroom."
• Make easy, immediate changes "like switching out your waste can every once in a while or your toothbrush holder," Jambor says. Consider a modern cover for a tissue box. Hang a new shower curtain—that instantly makes a bathroom look fresh and clean.
• Change out harsh lighting for beautiful sconces, Mann says. Or dress up existing lighting fixtures with elegant new shades. Prettify the space with a trip to low-cost, big-box stores. "I love a finishing tray—a nice little tray, white or ceramic—to put soaps on, or maybe a couple of accessory pieces." She says of discount versions, "it really looks like a million bucks."