Would we be biased if we said we love magazines? They're kind of our thing. Pretty much the only thing that rivals flipping through their glossy pages is finding clever and stylish ways to store and display them. These pieces will help you keep up with your ever-rising stacks.
White Wire Storage Coffee Table, $395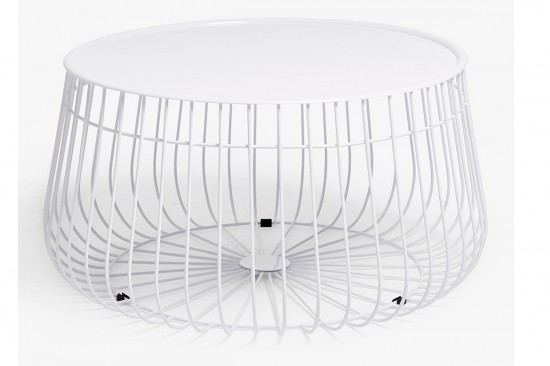 The latest issue of your favorite magazine can lay out on top of this wire coffee table, while the archives can be stored away in the hollow center.
Gazette Magazine Rack, $59.99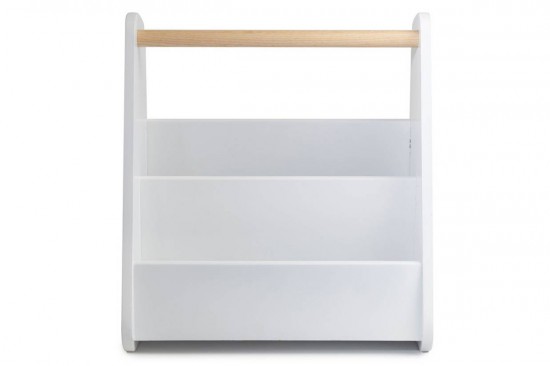 You can't go wrong with a clean, classic magazine rack.
Current Magazine Holder – Clear, $84.99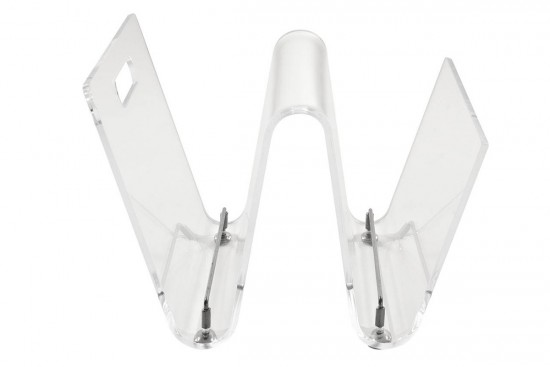 Or, opt for something a little more graphic and architectural like this clear, curved option.
Hub Ladder Black/Natural, $99.99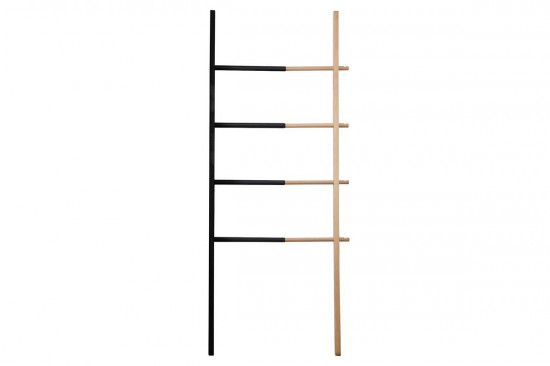 A pretty rather than pragmatic option: Make your magazines the centerpiece of a room by slinging them over the rungs of this ladder.
Mod Locker, $479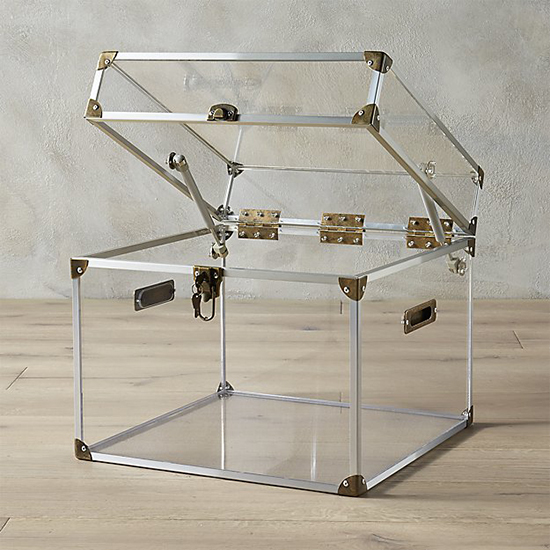 This clear trunk is the perfect way to put away your magazines while still being able to see their covers and spines at a glance.
Mid-Century Magazine Side Table, $249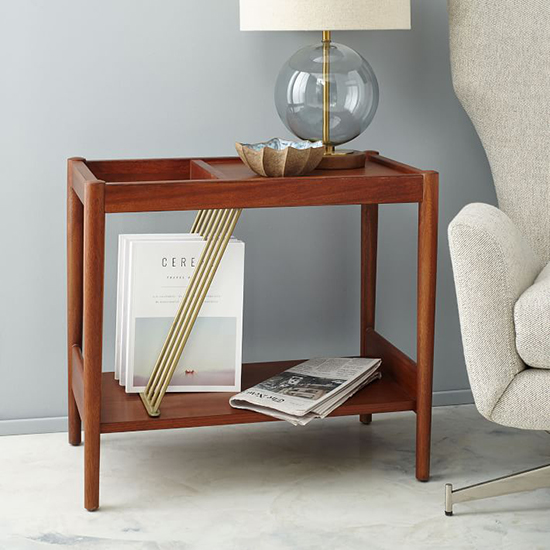 Our magazines are so dear to us, it seems absolutely warranted to get an end table, like this one, with a dedicated rack built in.
Danish Teak Magazine Rack, $395
Beautiful wood pieces go with any room, and this tried-and-true design will keep your magazines neatly organized.
Large Curved Baskets, $39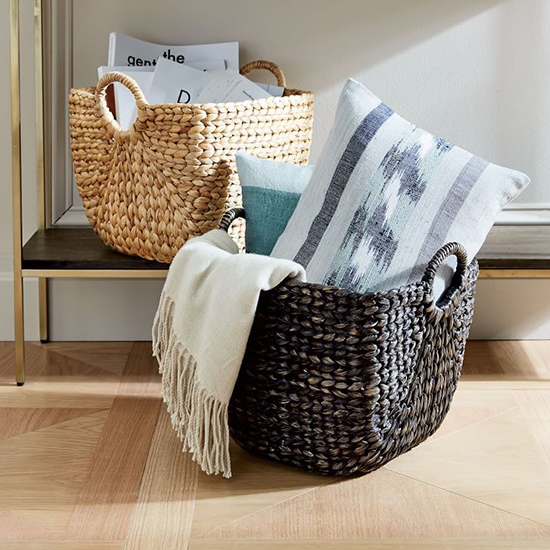 After you finish flipping through the pages, drop your read magazine into one of these baskets that will add texture to the room.
Frisco Magazine Holder, $13.99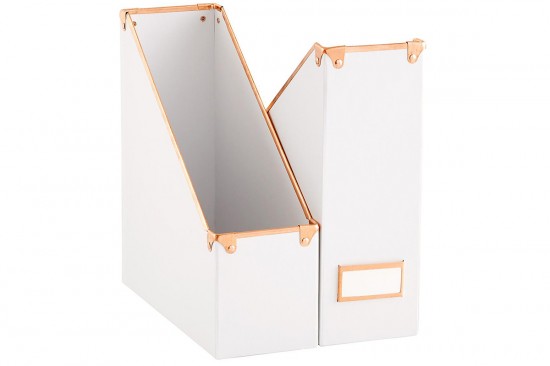 Fill your bookshelves with these classic magazine holders in crisp white and gold.
Faux Leather + Brass Office Accessories, $24-$181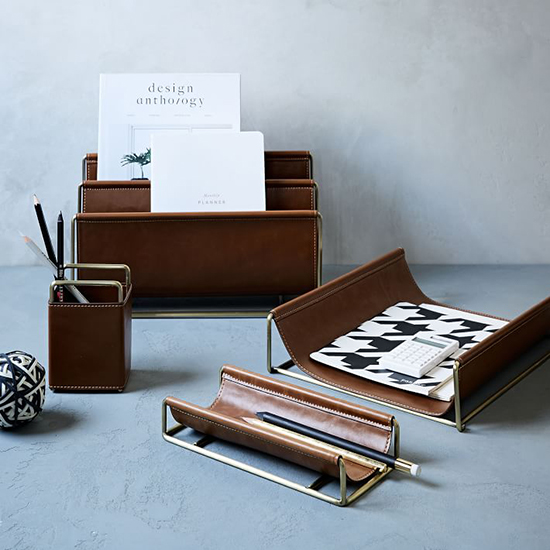 This faux-leather magazine rack will add a statesman-like vibe to your office.
Pink Magazine File, $28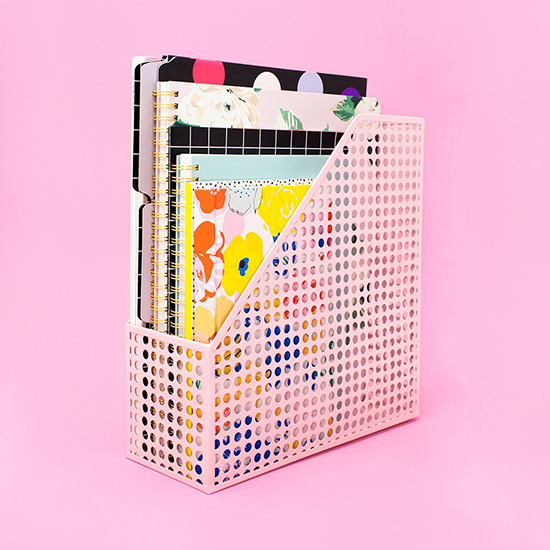 Not into the statesman vibe? Go for bubblegum pink.
MB1 Shelf, $594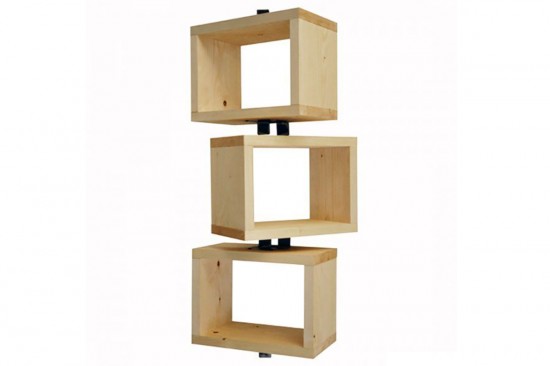 For a home with a modern aesthetic, pick up these stacked cube shelves.
Corner Store Vinyl Storage Rack, $59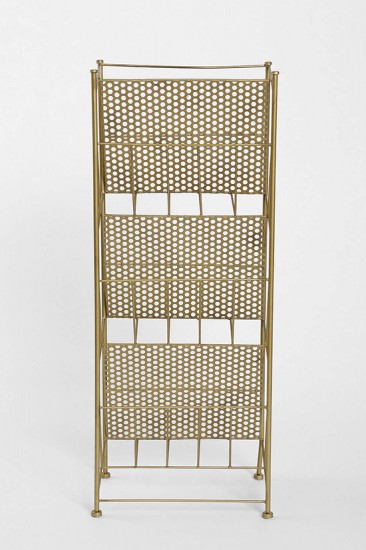 Even if you don't collect vinyl, you can file your magazines in this rack.
Metal Accent Table with Magazine Holder – White – Monarch Specialties, $48.99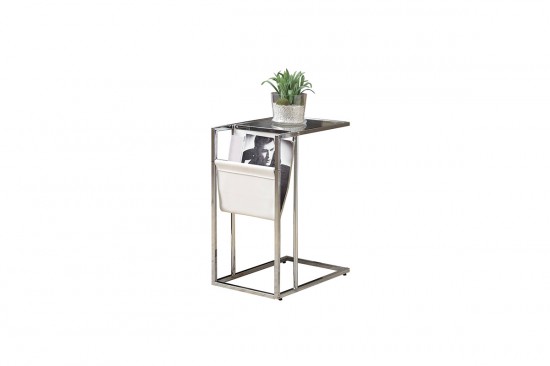 Seriously, we can't evangelize magazine built-ins enough.