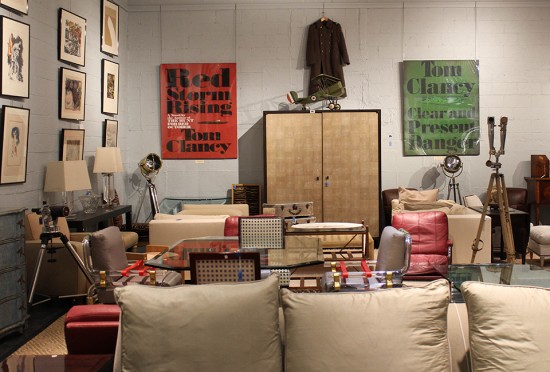 American novelist and former Maryland resident Tom Clancy brought the world of espionage to our fingertips through tomes like Hunt for Red October, Clear and Present Danger and Patriot Games, to name just a few of the more than 20 books either written (14) or co-written by the former insurance broker with a fascination for naval history. And Jan. 31 is your chance to take home a part of this man's estate as The Potomack Company, an auction house in Old Town Alexandria, opens bidding on his personal affects. Online bidding has already begun.
This is not the first well-known lot the auction house has taken in. Elizabeth Haynie Wainstein, the founder and president of 10-year old The Potomack Company, notes that just this past November items from the Kennedy's Georgetown and Middleburg homes were up for auction.
Items in the Clancy auction, more than 250, fall under two themes: Clancy's furnishings, which Wainstein describes as texture-oriented modern furnishings and military items. Wainstein's personal picks are Clancy's Garrison Rousseau snakeskin-covered table and a vintage Russian-made Soviet military trench periscope. There is also a large selection of literary works, artwork, home decor, rugs and some clothing.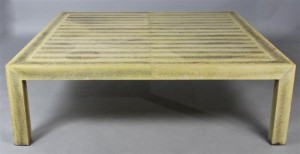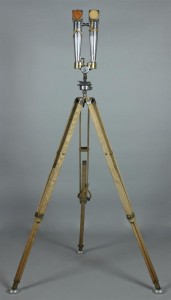 Potential buyers must register prior to the bid closing on Tuesday. She says approval takes anywhere from minutes to eight hours.
You can view the items now, in person, at the auction house and make bids online. The bidding will close on Tuesday starting at 10 a.m. and run in lot order until about 3 or 4 p.m.