The holidays are over, and it is time to figure out what to do with the mantel now that the stockings, menorahs and other holiday decor have been packed away. Flipping through the latest home catalogs, it's not hard to find inspiration (see below), but to make sure we get the placement and scale right before we head out to the store, we spoke with local interior designer Marisa Moore to ensure we make the best decisions.
Inspiration: West Elm's organic display
Moore suggests creating balance on either side of the fireplace. "Use groupings and varied shapes and sizes of items," she says, adding that organic elements "make the mantel much more interesting than all straight-lined items." Groups of three, or any odd number, works the best. 
Our pick: Use West Elm's totem vases in classic white to mesh with any decor. Available at West Elm for $18-$36.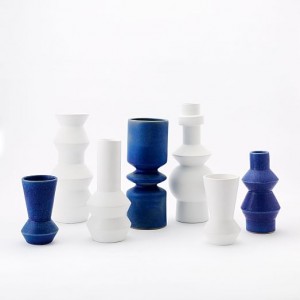 Inspiration: Room and Board's classic design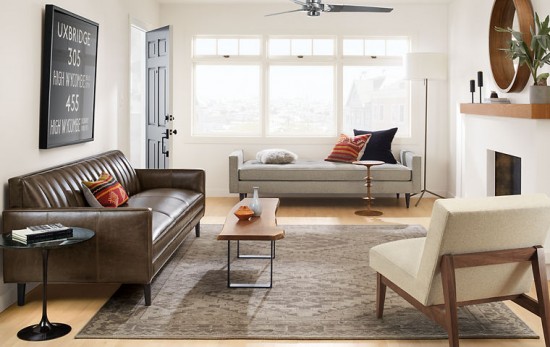 Moore's design sense leans toward the minimalist, so she suggests not going overboard with placing items on the mantel. This classic design, as shown by Room and Board, allows the whole room to flow without being design-heavy.
Our pick: The loft modern round mirror is a great basic, and the lucent steel candle holders are another great pairing of three to work with. Available at Room and Board for $1,099 (mirror) and $45-$55 (candle holders).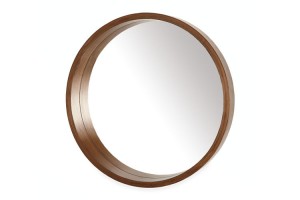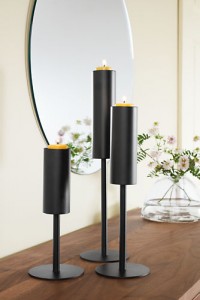 Inspiration: Crate and Barrel's simplistic setting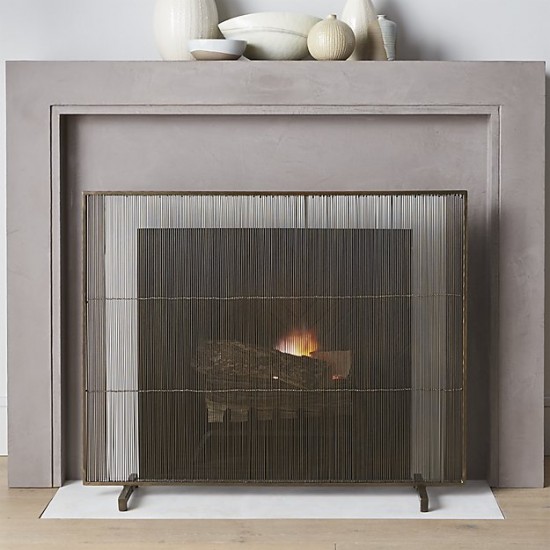 Moore also suggests using the power of multiples of one item for a strong design. "[You] can simply line up a series of same-sized candles, vases or flowers," she says. "Colors will all depend on what else is going on in the room."
Our pick: A mix of monotone vases in varying sizes adds height and depth like with this grouping that includes the Aviva vase. And since the mantel goes for the minimalist approach, make a statement with the Antiqued Brass Fireplace Screen (shown above). Available at Crate and Barrel for $59.95 (Aviva vase) and $199 (fireplace screen).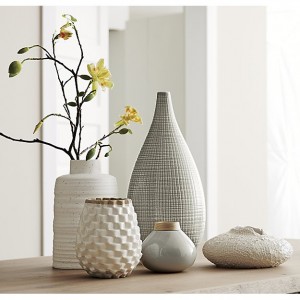 Inspiration: Pottery Barn's off-centered artwork
"[You] don't need to have a center piece in the middle like a mirror or painting," says Moore, who suggests offsetting items and creating balance with color, size and shape.  Another key design point: layering. "Put larger things in the back with mid-sized and smaller in front."
Our pick: Pottery Barn's Eliza mirror is a great anchor, so you can layer simple artwork like the Figure in Embrace print. Available at Pottery Barn for $399 (mirror) and $129 (print).
Design don'ts
Now that you know what to look for and how to place and space it, it is just as important to know what not to do. Here are a couple of items to avoid:
     •  Your books belong on a bookshelf, not atop a fireplace.
     •  TVs, mounted (and especially not mounted), take away from the cozy atmosphere a fireplace brings, so they should be relegated to another location.
     •  When creating a gallery wall of photos, pair your options down to a curated few and display them with gusto. Same goes for a plethora of artwork.