By Christina Marino
Alexandria:
6239 Shields Ave. Alexandria, 22303 | (703) 519 1911
Looking for a shop that offers antiques, consignment, and rentals for staging? Swing by Alexandria for your fix. With an average of 30 independent dealers both local and abroad this shop finds the best pieces for your home. A collaboration of the original Potomac West Antiques and Not Too Shabby Consignments were blended together to bring you Evolution Home as your one stop destination. Keep up to date on their constantly changing inventory through their website or on their social media accounts below.
121 S. Royal St. Alexandria, 22314 | (703) 548 0659
Having been in business since 1968, the Rubesch family original owners held title of the store until their retirement in 2003 when Lawrence purchased the business.  A shop almost as old as the pieces in it you're sure to find one of a kind items with a rich history to back them up. Diamonds are a girls best friend, or so they say, for those who may disagree wait until you enter this shop that has an array of antique and estate jewelry as well as options for custom designs. Other services they offer consist of repairs and restorations as well as sell drink and table ware.
913 King St. Alexandria, 22314 | (571) 643 8293
A blend of vintage, french, and urban chic style – this shop has a variety things that are sure to fit your home. You have to come early if you want antique pieces from here since this location doesn't host many antiques, and they go fast. Those interested in learning how to restore? Classes are provided on how to properly restore pieces, and they are the exclusive retailer of 
Ce Ce Caldwell Chalk and Clay
paint. Snuggled in a 18th century row house on King Street this shop kept as much of the original architecture of the building when opening. Visit their location or like them on Facebook to see their newest pieces.
1117 King St. Alexandria, 22314 | (703) 838 0355
Beginning as strictly a antique store and blooming into a collaboration of consignment and new pieces, this shop will have all the little nick-knacks you could possible look for – and if they don't they'll try and find it for you. Antiquing has been in the blood of owner Amy Rutherford's family beginning with her Grandmother who ran a shop inside her home in Oklahoma. You can find Rutherford scouring flea markets looking for the next best thing for her store. See and shop the latest items online or visit them in-store to see the eclectic group of pieces for yourself.
112 North Columbus St. Alexandria, 22314 | (703) 548 4917 
Been in the business since as early as 1990 this antique destination has American pieces as old as 1780. A location that houses primarily formal antiques – and a few consignment – and holds a stringent process for those items that are accepted to the shop.  One of the partners of the shop still holds onto his first purchased antique piece from when he was a mere six years old – a store with an history (almost) as old as it's pieces. Shop the pieces on 1stdibs.com, an online marketplace, or in-store.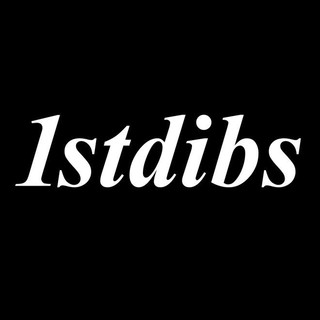 Falls Church:
410 S Maple Ave, # 114, Falls Church, 22046 | (703) 663 8428
Don't let a shop with a humble beginning on
Etsy.com
 fool you – with years in the making this antique location isn't your common shop. From dressers, to dining room tables, and home decor accents you can find about almost anything to furnish your home. Looking for interior design consultations, custom painting, staging services, or vintage rentals? You can find it all here. Shop at their store location, online, or on their Etsy shop.
   
Leesburg:
32 South King St. Leesburg, 20175 | (703) 777 3553
A multi-dealer shop in the heart of downtown Leesburg will have what your looking for, and more. With more than 40 dealers currently in the shop and specialties that range from jewelry, to furniture, to hardware, and record albums you're sure to find an eclectic variety of pieces to fill your home. Family run and operated since its 1997 opening this two story shop will take you some time to venture through. Check them out next time your in Leesburg.
Don't see your favorite shop here? Comment below and well make sure to add them to our list.