By Savannah Behrmann, Juliane Kim and Sophie Reardon
This month we gain an hour of sleep—don't forget (Nov. 6). Even though we "gain" an hour, we can lose a lot when the time change disrupts our daily schedules. The U.S. began adjusting its clocks in 1918, but the federal law that called for daylight saving time was so unpopular the bill was revoked. It then became the states' job to determine whether or not citizens would adjust their clocks twice a year. In Virginia, we change our clocks in the hopes of maximizing daylight in summer evenings. After daylight saving time ends, however, it can be difficult to make the most of our days when the sun sets just after the kids get out of school and before the workday ends. We've come up with some steps you can take to ensure you get the most out of the short winter days.
Morning
1. Choose not to snooze. By snoozing your alarm, you are starting your day by losing out on the first commitment you made. Instead, place your alarm on the other side of the room and start your day off by getting out of bed, keeping your promises to yourself and moving your muscles.
2. If you keep snoozing your alarm, you are disrupting your sleep cycle and adding grogginess to your day. The National Sleep Foundation defines this effect, which is identified by scientists as sleep inertia, as "the feeling of grogginess and disorientation that can come from awakening from a deep sleep."
3. One way to maximize your morning is to prepare the night before:  Organize your to-do list, set out your clothes and prepare your lunch for work. By allowing yourself more time in the morning, you can alleviate stress.
4. Switch up your bagel or doughnut with foods that have a well-rounded mix of healthy fats and complex carbohydrates. Blending together a breakfast smoothie doesn't take any longer than toasting a slice of bread and slathering it with butter, and fueling your body right can go a long way. Stop for a juice at South Block Co. in Arlington, Yens Café in Ashburn or Naked Lunch in Mosaic, or order in with JRINK.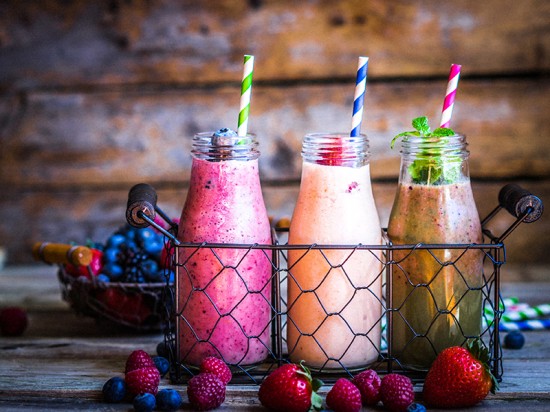 Afternoon
1. If you can't seem to fit exercise into your schedule, get away from the desk and go on a walk around your office building or spend your lunch break walking outside for fresh air. Incorporating this walk will help get your circulation going and perk you up. Your creativity and productivity can take a hit when you don't step away from your desk. Your brain and body will thank you. 
2. Healthy workers are productive workers. Change up lunch with something full of protein to boost energy levels. Substitute a stop at unhealthy to-go restaurants with options like GreenFare in Herndon. 
3. Green tea has less caffeine than coffee, so a cup of green tea can give us that necessary afternoon kick-start without keeping us awake all night.  Though it is available at most coffee shops, try Kung Fu Tea in Annandale.
4. Pair your walk and healthy breakfast with a healthy lunch. A study done at the Health Enhancement Research Organization, Brigham Young University and Center for Health Research found that workers who ate healthful meals throughout the day (and exercised) had better job performances.
Evening
1. Go to a local park such as Fort Ward Park, where you can enjoy the fall foliage and learn about the historic Civil War location. If you're looking for a more urban setting, visit a town you've never been to, such as Occoquan, which decorates its streets with festive holiday decorations. 
2. If it's still light out, go for a walk or a bike ride on the Mount Vernon Trail. If the sun has already set, try a hot yoga class at Mind the Mat in Alexandria and Arlington or a spin class at Cycle Chi in Vienna. 
3. Stay out until dinner time. Get a manicure/pedicure at COATROOM in Ballston, attend a paint-and-sip class at ArtJamz in Crystal City, or meet some friends at Bungalow Billiards in Chantilly. Keep yourself out of the house and all of its temptations to lie down.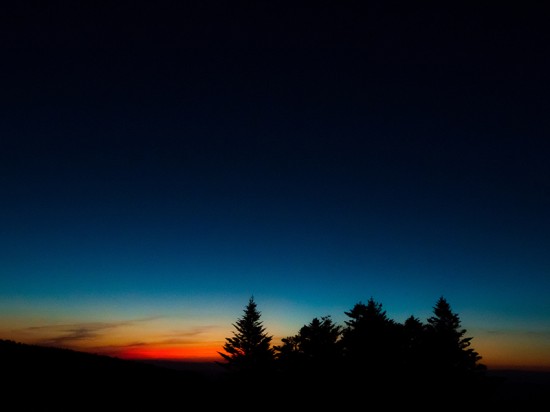 Night
1. Get a group of friends together and go to a lively restaurant or see a show at the Riverside Center Dinner Theater.
2. Try to go to bed at the same time as you always do. Make sure you changed all of the clocks to the correct time so you forget you're an hour behind. 
3. According to ABC News, your brain produces more melatonin when the sun sets  and the sky becomes dark  to help you sleep. A  bright box light tricks your brain into thinking it's still daylight and preventing it from producing more melatonin. 
4. A week prior to the end of daylight saving time, begin putting your children to bed a bit later so that when the time change comes, they don't have to adjust their sleep schedules.
Fun Facts
• Hawaii and Arizona (except for the state's Navajo reservation) are the only states that do not take part in daylight saving time. Hawaii refrains due to the minimal seasonal change in daylight, negating the need to spring forward and fall back.
• Although Benjamin Franklin is usually credited with inventing the idea for daylight saving time, an Englishman by the name of William Willett is the actual creator of the concept. Willett published a brochure, "The Waste of Daylight," in 1907 promoting the benefits of moving the clocks forward during the summer to increase the amount of sunlight available in a day.
• Changing the clock may be easy enough, but the biological clock within each of us does not easily adjust to the time change, which may cause problems with the circadian rhythm. Circadian rhythms are the natural physical and mental changes that people go through within the course of a day, and they dictate when a person begins to feel tired.
• The hour discrepancy in sleep can have similar effects to jet lag, including lapses in judgment and adverse emotional reactions such as increased anxiety. Accidents also become more common after changing the clock for daylight saving time, such as the increase in motor vehicle crashes.
• Daylight saving time can change the official birth order of twins, as one woman who gave birth to twins in November 2007 found when she gave birth to a baby boy at 1:32 a.m. and gave birth to a girl at 1:06 a.m. due to Daylight Saving Time becoming Standard Time again at 2 a.m.