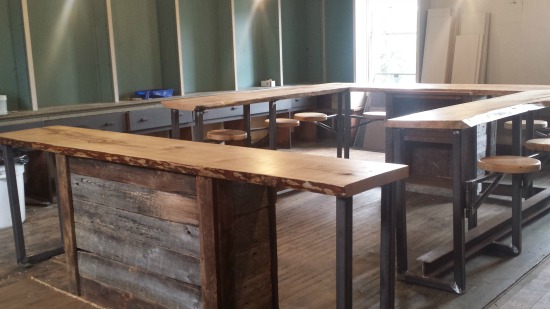 In 1917, the owner of the general store in Paris was shot and killed there during a highway robbery.
In 2017, the owners of the Ashby Inn & Restaurant will open an apothecary in the same location. 
Susan Leopold, the daughter of the owners of the Ashby Inn, who studied ethnobotany at the Antioch University New England, will reinvigorate the idea of the general store with the launching of Ashby Apothecary. The store will be part herbal center, with walk-in consultations complemented with oils, herbs and elixirs, plus paintings, jewelry and knits from local artisans, as well as a mini food and convenience store. 
The restaurant kitchen will contribute bread, pastries, pickles, soup, jam, butter or really "anything he can easily put into containers," says Misty Williams, a manager of the inn, referring to chef Patrick Robinson's contributions. The store will also sell produce from the property's garden and might host a monthly farmers market come next spring. There will also be coffee and wine for sale, though many of the details (espresso bar? pour over? drip?) are still being worked out. The store is set to open early next year. // Ashby Apothecary: 692 Federal St., Paris