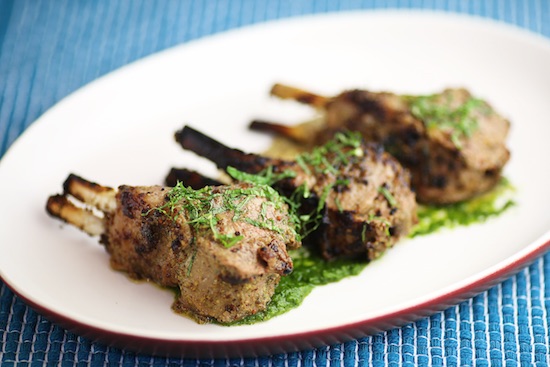 First-time restaurateur Karan Singh perceives a problem and yearns to be a part of the solution: "I'm trying to solve why Indian is not a staple in the American diet," he says. "Americans only have it once or twice a year instead of once or twice a week, like Chinese or Mexican." We spoke to Singh in his homeland of India, but he calls Tysons Corner home. That's where he's gearing up to open American Tandoor on Oct. 30 at 7943B Tysons Corner Center.
The project has been two years in the making—more if you count the brainstorming Singh has done since going to college here in the 1990s. "We did lots of research because we need to do to make it [Indian food] appealing. That's American Tandoor—it's not gimmicky; it's not fusion food— it's carefully thought out to be appealing to the mainstream American audience, not just Indians and some adventurous eaters. We want everyone in there."
To accomplish this goal, Singh eliminated some spices that are completely foreign to the American palate. Toasting and grinding 16 custom spice blends in-house gives the restaurant maximum control. He also removed dishes that were overly spicy or heavy enough to require a nap. Finally, Singh is also introducing something that is typically taboo. "We're doing several dishes with beef because we want to see how people react," Singh says. "Beef is one of the stars of the show."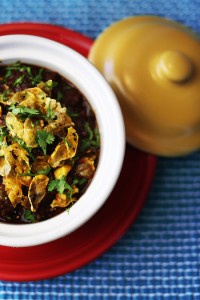 The menu, executed by executive chef Ramin Coles, leans heavily on Northern Indian cuisine because of the focus on dishes cooked in the restaurant's tandoor ovens that were custom-built in England. However, there are also dishes from other regions, like white fish with mustard curry from East India and a whole section dedicated to Indo-Chinese cuisine, which is currently trending. More specifically, the menu takes you on a journey though savory snacks known as chaats; starters; a la carte proteins cooked the tandoor oven that can be paired with vegetables and grains to make a "meat and three"-style meal; salads; sandwiches; and more.
While there are innovative dishes unique to American Tandoor like tuna tartare puri, tandoor spiced shrimp & grits and pork belly vindaloo, one traditional dish not to be missed is mother's 24-hour dal. "Dal, or black lentils, is one of the most famous Indian dishes," Singh explains. "Any good Indian restaurant will be judged on it; they'll say 'let's go to such and such place because of the dal.'" It's hearty and comforting, sharing similar feel-good properties as chicken noodle soup.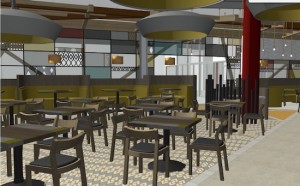 American Tandoor is above all a modern restaurant, but the drink program is a throwback to 1920s London when classic cocktails and gin were the norm. Gin works especially well with Indian cuisine because the botanicals compliment the layers of flavors and spices. Sip an Aviation, Negroni or Classic Dry Martini alongside your feast, or try something more current and crafty like a Fig Royale with cardamom-infused gin, strawberry, fig, lemon and sparkling brut.
The restaurant seats 220 people in a 6,500-square-foot contemporary dining room with an open kitchen. Abutting American Tandoor is a sister concept for express dining called Street Kitchen. It seats about 25-30 people and serves an entirely separate menu of street food popular in India, such as crepe-like dosas.
When it opens, American Tandoor will offer lunch, dinner and weekend brunch.
---
Laura Hayes hails from Philly (but don't hold it against her). She's been covering the local dining scene for three years, and her work has been published in the Washington Post, Food Network, Washington City Paper, Arlington Magazine and more. Having lived in Japan for two years, she finds herself in a constant state of craving sushi. Laura always orders her favorite savory dish again for dessert and keeps her gut in check through lots of CrossFit classes.