Transplants from New Jersey and northward often find Virginia a culture shock: Where are the Italian restaurants, markets … people?
Adriana Penachio-Sifakis felt the same way. An Italian from Massachusetts and a mother of three, Penachio-Sifakis wanted to do something about the lack of storefronts selling freshly filled cannoli and a dozen varieties of canned tomatoes.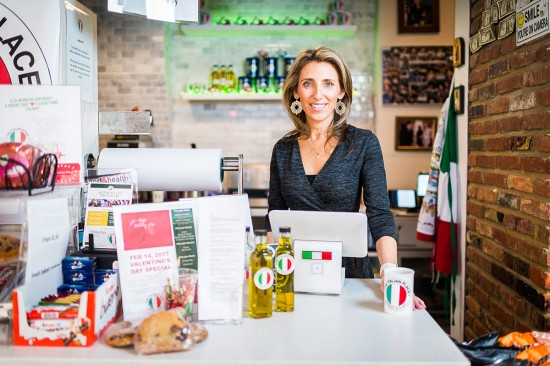 Opened last fall, The Italian Place, a small shop with one shiny red table, offers a handful of paninos featuring a variety of Italian meats, like the Giorgio with prosciutto, salami, sopresatta and provolone . There are also grab-and-go meal starters like a tub of meatball-studded marinara sauce and a pizza-making kit with fresh dough, cheese and sauce.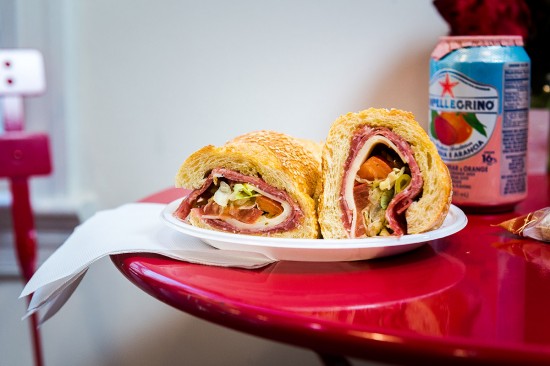 The market is stocked with Italian imports and a varied selection of pasta in shapes not often found in the grocery store, like Gerardo di Nola's scialatielli (a thicker, shorter fettuccine), plus olive oils , dried beans and prized "00" flour. Desserts include local Dolci Gelati gelato; bombolini, an Italian-imported cream-filled doughnut; and, a favorite of Penachio-Sifakis, pizzelles, crispy waffle cookies. There's also a display dedicated to S.W.A.K., the novel she wrote with her husband.
A side room holds about 100 wines (mostly Italian and some Greek, a nod to her husband's heritage) and hosts free tastings on Fridays. At the register there's another example of why these hyperfocused shops are such a gem: a mixed pack of lesser-known Amarcord, Italian craft beer. // 321 Wythe St., Alexandria