Almost all new brewery owners in Northern Virginia, and there are a lot these days, tell the story of how homebrewing ignited their hops-driven careers.
Two former accountants can also thank their backyard brewing habit for turning their hobby into a full-time job.
Beth Helle and Julie Drews played with numbers during the day and boiled hops on the weekends, and over drinks they "threw out the wild idea," Helle says, of opening a homebrew and bottle shop. "Why the heck not?!"
A year and a half later, after paperwork, construction and perfecting recipes, the two opened The Brew Shop in Courthouse.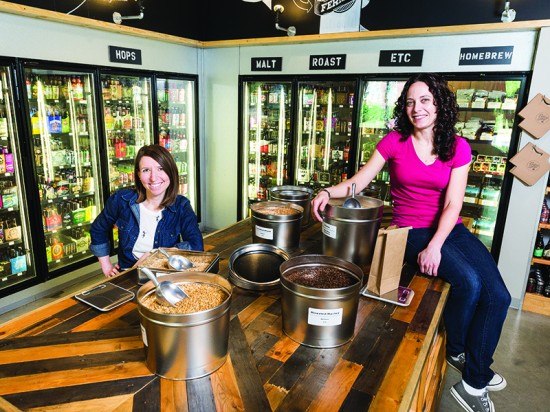 Though the store stocks about 60 different wines (color-coded ranging from bubbly to bold), locally roasted coffee (Commonwealth Joe and Cervantes) and snacks (gourmet beef jerky from Uncle Andy's and hot sauce made together by the Manassas barbecue shop The Bone and the Manassas brewery Heritage), its focus is beer.
Brewing supplies include about 60 different hops, 50 different grains and 60 different yeasts.
The Brew Shop also sells its own one-gallon prepackaged kits ($20-$25) with ingredients for two different beers (IPAs, pale ales, blonde ales) developed by Helle and Drews.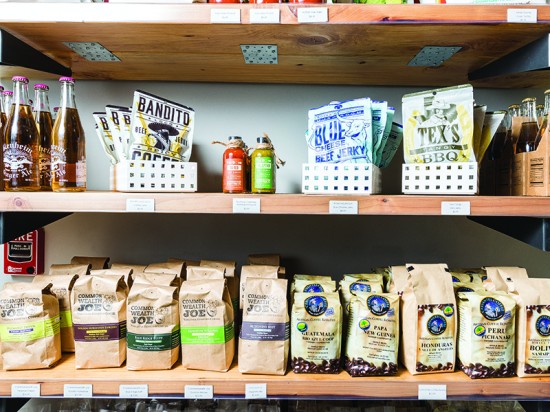 Eight taps, mostly streaming with local beer, are available for growler fills, but the majority of craft beers are sold cold and organized by type and flavor, not brand, plus there's a section for rare large-format beers from the likes of local experimental house Adroit Theory Brewing Company (Purcellville) and a recent collaboration between The Bruery (Placentia, California) and Maine Beer Company (Freeport, Maine), a hoppy Belgian-style ale called Fourthmeal.
Hot-ticket items, because there is such a thing now, go quickly; Firestone Walker's Parabola sold out in 15 minutes, says Helle.
Once she posted on social media that the shop had received a shipment of cult-favorite Founders' barrel-aged KBS. "I looked out the window and saw a guy running up the street," Helle says. So yeah, beer is still a thing. // 2004 Wilson Blvd., Arlington