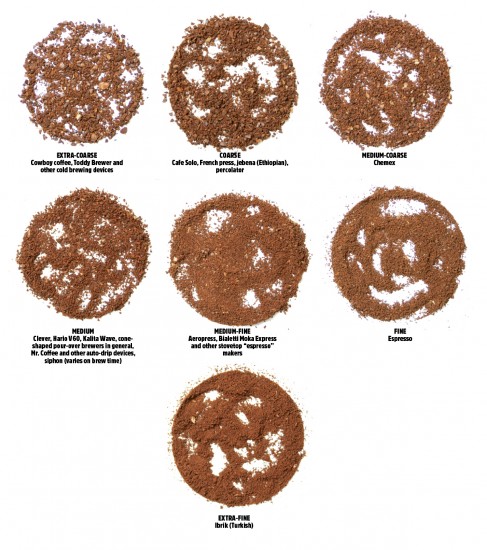 For those who are serious about coffee, grinding is the most important element to ensure a proper cup. And coffee writers love to get dramatic about the role of the grinder.
"We've heard coffee geeks say that you should decide how much you're willing to spend on your whole coffee setup, and then spend all of it on a grinder," wrote Erin Meister on Serious Eats.
Grinding coffee just before brewing isn't enough. The device must produce grinds that are the same size—consistency is everything in coffee-making. "Inconsistent grind size means that too much flavor will be extracted from smaller particles, leading to bitter coffee, while too little flavor will be extracted from larger particles, leading to sour coffee," writes Brian W. Jones in Brew: Better Coffee at Home. His pitch for investing in a grinder: "… it will be used more often and bring more joy to your countertop than any other appliance."
To make sure grinds are as similarly sized as possible, professionals prefer a burr grinder instead of blades, which crush and grind instead of shred the bean. And by the way, you can't use a spice mill for coffee because, explains Nick Cho of Serious Eats, "grinding coffee with a blade grinder is a lot like chopping your fruits and vegetables with a mallet."
The most widely recommended entry-level electrical grinder is the Baratza Encore ($130). On gifting the upgraded Baratza Virtuoso Grinder ($250), Carla Lalli Music writes in Bon Appétit, this device "is the thing that will be touched, used, or otherwise admired on a daily basis, which is another way of saying that I want to change a person's life."
But, please, go get geeky yourself and read about burr choices (flat or conical; ceramic or stainless steel) and particle distribution and coffee collection methods and gears and storage capabilities and grinding adjustments (pictured) and realize the grind is everything.