In Virginia, chances are high that at some point in your life, you'll need a lawyer: Maybe you end up going through a heavily litigated divorce, or perhaps you get rear-ended on I-66 at peak rush hour. People are rarely at their best during these high-stress situations, so being informed about the laws surrounding them is key. We collaborated with some of this year's Top Lawyers to gather basic facts you need to know about common areas of the law—divorce, domestic violence, personal injury and criminal cases—so you can protect yourself in whatever scenario you find yourself. Read the first part of this story covering divorce law here.
What to do if you're involved in a car accident: step-by-step
If you had a lawyer in your passenger seat, this is what they'd tell you to do, according to personal injury attorney John Carroll: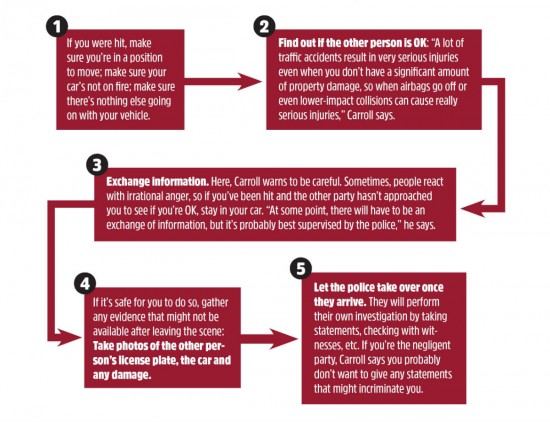 DUI/DWI 
If you've had one drink at happy hour or a glass of wine at a holiday party, are you driving under the influence? Everybody knows the .08 blood alcohol content threshold, the legal limit for how much alcohol can be in your system, but for law enforcement, the position is that any drinking and driving is not advisable. So what's your best course of action if you're pulled over—for not using a turn signal, for example—and you've had a drink?
"If you get pulled over and you think you're below [the legal limit], which is a fairly inexact estimate, then the field test that you'd take would probably bear out that you're not intoxicated, though the tests are very subjective to the officer on the street," says attorney John Carroll. "The whole picture for a DWI is, 'What's the driving behavior that caused a police officer to be able to put on his emergency equipment and stop a vehicle?'"
If it comes to trial, the proceedings follow the chronology of the DWI: First, the judge will decide if the stop was based on reasonable and articulable suspicion and was therefore constitutional. If the judge decides it was, then you'd hear evidence from the officer about your appearance and the field sobriety test. The judge would then decide if there was probable cause to arrest for DWI.
What if you deny the field sobriety test, including the preliminary breath test? Carroll says the officer might testify that you refused, but it is within your rights to do so. If you don't take these tests, the officer has to decide if there's enough evidence to arrest you.
However, if you're arrested and then asked to take the more regulated Intoxilyzer breath alcohol test, you could be charged with another crime called unreasonable refusal if you don't take it. "The thought process is that if the officer has sufficient reason to stop, sufficient probable cause to arrest for DWI, then at that point the threshold for arrest has come," Carroll says. "Now you have the obligation to provide a sample of breath or blood. There's an implied consent law because you've been arrested for DWI."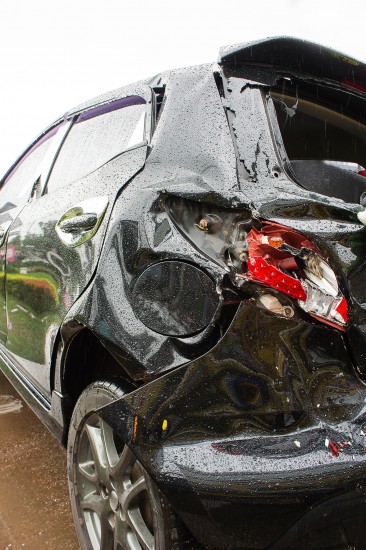 Hit & Run
According to personal injury attorney John Carroll, Virginia statutes place a duty on all people in an accident to exchange information. Carroll illustrates the importance of this statute: "I actually have a criminal case right now where a woman—I would say she's in her 70s—was rear-ended on the 495. She got out of her car and said, 'Is everything ok?' It was pouring rain, and she drove off; the police came and charged her with felony hit and run, and she was the one who was rear-ended."
The biggest lesson from Carroll's case is the importance of exchanging information: This case could've been avoided if his client and the other party had taken that step. Plus, you have 24 hours to notify police, so if you're in an unsafe situation, you have the leeway to get to a safer location before reporting the accident. "A lot of clients don't know about this," he says. "Ignorance of the law is no excuse, so everyone is charged with that duty. But I find that of all the criminal statutes, that's one that people just don't realize. A lot of regular people who aren't otherwise involved with the criminal justice system or the traffic system find themselves in a box with this charge."
Depending on the amount of damage, a hit and run is a felony in Virginia, so the charge can have a major impact.