"My first husband and I were 22 when we fell in love," says Tessa Wilson of Arlington. "Between us, we had a bicycle, a battered VW and a lot of student debt. Now I'm a 67-year-old widow, mother and grandmother with a complex financial situation. I'm newly happy with a 70-year-old childless widower who makes me laugh. He wants to get married—but should we?"
Wilson recalls her friend Rose, widow of an Army officer. Rose met and quickly married a man she met at a Kennedy Center outing. Marriage was important to Rose for religious reasons, even though remarriage meant giving up her widow's benefits. She had only been married for a few months when her new husband, Ron, became ill and required long-term care. As his wife, Rose was responsible for large and unanticipated expenses. Her grown children, opposed to the remarriage from the outset, were very resentful.
Love and remarriage. No matter what age one may be when contemplating a second plunge, the situation probably has a bigger cast than two hungry students and a bicycle. Children, money and the future of new generations probably play important supporting roles.
Americans are living longer, more productive lives, and experts agree that older men and women are healthier and happier when they go through life in pairs. More and more, widowed or divorced men and women in their senior years are choosing to pursue a new love interest, to have a new life's companion—but not necessarily to remarry.
"Living in sin? Maybe. But what could happen to us financially and family drama-wise if we marry? That could be the real sin," Wilson says.
Single seniors in Northern Virginia enjoy a wealth of social resources beyond church groups and senior centers. College classes, theater outings, Meetup clubs for every interest and Smithsonian explorations offer opportunities for new friendship.
And sometimes the best love stories are discovered by residents.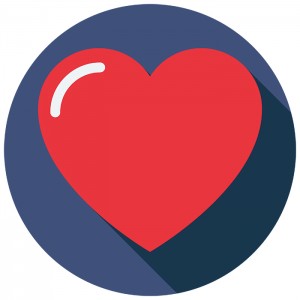 Resident Love Match
Peggy and Jim have known each other for 29 years. They met at church in Arlington, where Jim was the head usher when he noticed "this attractive woman."
Peggy laughs: "He asked me to help him collect the offering."
Fast forward to today. They live together at Vinson Hall Retirement Community in McLean but are not married. "The Vinson Hall administration had to consider it since we're not married, but they finally determined that we could share an apartment," Jim says.
Peggy was married to a Navy officer and was widowed in 1968; Jim has never been married. Peggy has two sons, one married and living in Hawaii, the other in Montgomery County, Maryland. Peggy's son from Maryland visits at least once a week, and all three enjoy spending time together at dinner or just catching up.
Neither Peggy nor Jim has grandchildren.
Jim's brother is a farmer in Oregon, and they visit him together. Peggy's son and daughter-in-law from Hawaii visit annually, and Jim joins them for family celebrations. He says Peggy's family has always been very welcoming to him. Jim and Peggy travel together at least once a year. "We've been good companions. On a trip, you find out if they're a good travel partner," Peggy says.
Together they've been all across the U.S., Russia, China, France and Western Europe. Jim's favorite place was Scotland, and one of their shared hobbies is Scottish country dance. They've taken classes in Alexandria and go to big dance performances together, but Peggy says that when dancing, "My ambition is outlasting my breath."
They are very active in community events at Vinson Hall, where they each attend different resident clubs and groups but meet together to go to the fitness center three times a week.
Jim has retained his own condominium in South Arlington and uses it as a "man cave/office," which he visits regularly. Peggy says, "He's easy to live with; he goes to the 'office' on weekdays and is back by 5 o'clock for dinner."
Jim came to Arlington from Minneapolis when his company moved him to D.C. He remained in the Metro-D.C. area, eventually working for the Department of Defense and the Defense Intelligence Agency for 28 years.
Peggy lived in North Arlington for 64 years, raising her family there.
Both learned of Vinson Hall through church friends, one of whom was referred to in the community as "the mayor of Vinson Hall." They love that Vinson Hall offers a variety of day trips, plus on-campus music performances and lectures.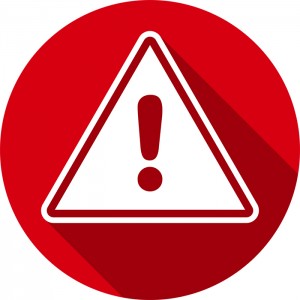 What to Watch For: Counselors and matchmakers weigh in
If you're new to dating, confide in a friend. Choose a source you trust.
Date only one person at a time.
Protect your assets.
Communicate, especially with your kids.
Be honest about what you want: a dinner partner? Marriage?
Be open, not secretive, when it comes to sharing with friends and family.
Recognize the need for compromise; this will not be your previous spouse.
Appreciate the new partner's unique strengths and qualities.
Understand that adult children may be resistant.
All in the Family
Sometimes a friend from the past can be more than a friend, with the help and encouragement of one's family.
"My husband had what seemed like the flu and wouldn't go to the doctor, and suddenly I was a widow with four kids, two still at home," says Maxine of Alexandria. "About three years later, I was a grandmother. Everybody was telling me I was too young to be alone and to do something about it. I had no intention of doing so—I was a grandmother—but I was also realizing I could not build my life around others."
Then an old family friend called asking "if I was interested in dinner; I said no. Being stubborn, he called again. He got reintroduced to my family. My dad knew his dad; my mother-in-law loved him.
"I would have never thought it possible to find such love a second time. He became someone my kids could talk to, another uncle to my nieces and nephews and, best of all, 'papa' to my grandchildren. I don't know how I was so very lucky, but I'll be forever grateful that I said yes the third time he called."
She did not, though, say, "yes" to marriage.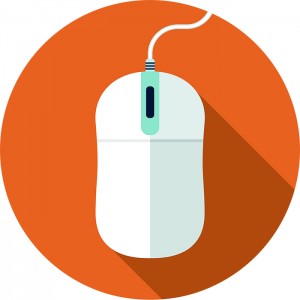 Online Matchmaking Goes Beyond Apps
There are plenty of online matchmaking services tailored to seniors. But Lisa and Joe met through another online pursuit.
"We have both taken a number of online college extension classes and are pretty comfortable with that world," says Lisa of Springfield. "After my husband died, I liked the online community of senior students. Joe and I met taking a UCLA extension course. We discovered that we were both Army brats and had gone to the same elementary school in Germany."
Joe, divorced, lives in New Mexico. Friends surprised him with a birthday trip to D.C., where he met Lisa in person. Neither has moved yet, but they plan to meet again this summer.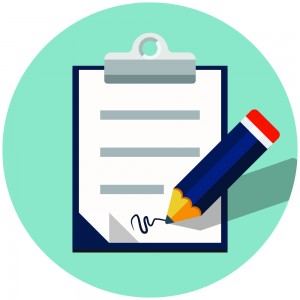 Remarriage Isn't Just About the Couple
Loretta Morris Williams, senior associate attorney at Hale Ball Carlson Baumgartner Murphy PLC in Fairfax and president of the Virginia Academy of Elder Law Attorneys, has sound legal and practical advice for seniors embarking on new relationships.
"It is wonderful when people find love, or find love again, later in life," she says. "While not romantic, understanding the financial and legal impact of marriage is very important for older adults. Alimony or spousal support from a prior marriage or survivor benefits may end on remarriage. State laws can grant rights to the new spouse that reduce the potential inheritance of one's children. Before marrying, the couple needs to understand the impact on each partner's finances and family."
The assets of both spouses are at risk if either should need long-term nursing home care, Williams warns. If the spouses have long-term care insurance or sufficient resources to pay for long-term care, a premarital agreement can help set expectations about how they will pay for health care. "This is helpful so the couple and their respective children understand and remember what they agreed upon when they married," she adds.
Even with a premarital agreement, if either party needs Medicaid to help pay for long-term nursing home care, the assets of both are at risk. "Virginia's Medicaid program looks at all of the countable resources for both spouses then protects a specific amount for the 'well' spouse. The state is not bound by the premarital agreement and completely ignores it."
Williams urges couples to think of what might happen if they become unable to care for themselves or each other. Estate planning documents such as power of attorney for financial affairs, health care power of attorney and a will or living trust should be updated. "If properly executed in one state, the documents are good nationwide. That said, if one moves to another state to be closer to children, it is a good idea to update legal documents to conform to local practices," she adds.
And where should they live? "The location, layout and accessibility of the residence are important. Does the couple desire to age in place? Everything from single-level living to easy access to transportation to ability to make the residence accessible is important for staying in the home.
"How the residence is titled is very important too. Adding someone to the deed gives him or her an ownership interest in your home. Titling the home with your spouse as joint owners with rights of survivorship or tenants by the entireties trumps anything you write into your will. It could impact your rights if you get divorced. Legal advice is very important before making any changes to how you own your home."
Couples marrying later in life often keep separate bank accounts. Sometimes both contribute to a joint account from which they pay household bills and expenses.
"Combining the separate assets that the couple brings to the marriage into a joint account can cause separate property to become marital property," cautions Williams. "That could lead to unintended consequences upon divorce or death."
And what if the couple chooses to live together without marriage?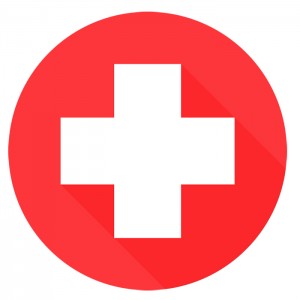 Medical Care for Each Other
Whether married or not, all adults should have a medical power of attorney. The MPOA names an agent who will make your medical decisions if you cannot make them yourself. Without an MPOA, "the spouse is favored by law to make medical decisions for an incapacitated adult. If there is no spouse, the adult children are the substitute decision-makers. If you want your partner to be the primary decision-maker, you need to have it in writing."
A good MPOA will state your preferences for a wide range of treatments and end-of-life decisions and greatly reduce tension when someone else has to make decisions for you. It helps the whole family if your wishes are stated in a well-written legal document.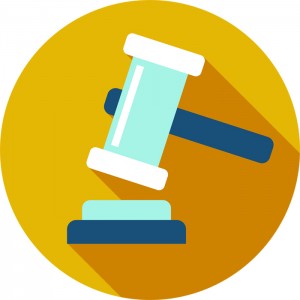 Power of Attorney
A comprehensive and durable general power of attorney is another essential legal document for all adults. "If you become unable to manage your financial affairs, there is no substituted decision-making under law," Williams says. "Your partner or children will have to petition the court to be able to help you, and they may not agree on who should help. You can control the situation by executing a POA while you are well. You can name an agent to manage your assets in case you become unable to do so yourself and name a successor in case the first agent is unable to act."
When naming their children, partners should consider whether their respective children could work well together if both become unable to manage their money.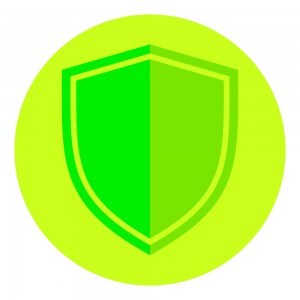 Other Legal Protections
Unmarried partners have no inheritance rights in Virginia. "If you want to benefit your partner at your death, you need to do so explicitly in your will, living trust or through beneficiary designations," says Williams.
In summary, "Meet with your elder law attorney and financial adviser whenever you are contemplating major life changes," Williams cautions.
"Every couple is unique, and there are no one-size-fits-all answers. You need competent legal advice. If you don't have a will, DPOA and MPOA, get them now. If the legal documents you have are more than five years old, review them with your elder law attorney. Talk to your attorney about a premarital agreement if you are considering marriage or a marital agreement if you have already remarried."
Whatever your situation, remember the words of Randy Fowler, Vinson Hall's independent living administrator:
"It is enriching to see that the desire to love and to be loved goes on as long as we live. I guess love lasts longer than our professional lives do, and that is a good thing."