A look back at all the biggest headlines and breaking stories in Northern Virginia in 2016:
JANUARY
• Virginia Sen. Creigh Deeds sued the state and others for $6 million, claiming gross negligence and medical malpractice after his mentally ill son was not found a bed in a hospital and later, in 2013, stabbed the senator and then killed himself.
• On Jan. 10, David Bowie died after an 18-month battle with cancer. Two days prior he released Blackstar, which was an album to coincide with his 69th birthday.
• Dominion Power was given permission by a state regulatory board to divert treated coal-ash water into Quantico Creek. This came as Dominion sought to comply with a nationwide Environmental Protection Agency mandate to dispose of all forms of coal ash in a safe manner.
• One inch of snow brought the Metro-D.C. area's roadways to a grinding halt. More than 1,000 fender benders occurred, and there were reports of six- to nine-hour-long rush hour trips. A few days later blizzard conditions deflated the Washington Redskins' practice facility "bubble" in Ashburn.
FEBRUARY
• Leesburg's plans for cityhood died.
• A charter school amendment that would have given the state Board of Education authority to establish charter schools in local school districts across the state surprisingly died in the state Senate, even though an identical bill was passed the year before.
• Supreme Court Justice Antonin Scalia was found dead at a Texas resort.
• The Washington Capitals traded Brooks Laich to the Toronto Maple Leafs for Daniel Winnik.
• A judge tossed a lawsuit against the Fairfax County School Board brought by the Traditional Values Coalition and an unnamed student that challenged Fairfax County Public Schools' transgender policies barring discrimination based on gender identity.
MARCH
• Former Fairfax resident Kim Dong Chul confessed to stealing military secrets from North Korea during a state-controlled appearance while detained by North Korea. Two weeks prior a U.Va. student was sentenced to 15 years in prison with hard labor in North Korea for taking down a sign in the communist country.
• Jesse Matthews pleaded guilty to kidnapping and murdering Hannah Graham and Morgan Harrington. He avoided the death penalty but received four life sentences for the murders. He has no chance of parole.
APRIL
• Gov. Terry McAuliffe vetoed a bill that would have required schools to notify parents of "sexually explicit content" in books that are part of the curriculum, saying it is "unnecessary" because education policy is being updated to accommodate parental concerns.
• Ashburn students found a little something extra on a bus ride to school after the CIA used Briar Woods High School as a training spot for the agency's bomb-sniffing dogs: putty-like explosive material.
• Metro riders got a potential test of project SafeTrack when the Metro rail system shut down for a day due to safety concerns.
• Former Loudoun County Sheriff's Deputy Frank Pearson was convicted of stealing $229,000 from the department and later claiming to have amnesia.
• Gov. Terry McAuliffe ordered the voting rights of approximately 206,000 felons restored in one blanket signing only to later be taken back by the state's high court. Thirteen thousand former felons have had their voting rights restored, and McAuliffe planned to continue restoring the voting rights of felons on a case-by-case basis.
• South Lakes High School senior Kat Vlasova was part of the Tribeca Film Festival showcasing her short film Pencils, a piece put together using Snapchat and a winner of the platform's competition to find the best Snapchat stories across the U.S.
• Prince died of an accidental drug overdose at age 57.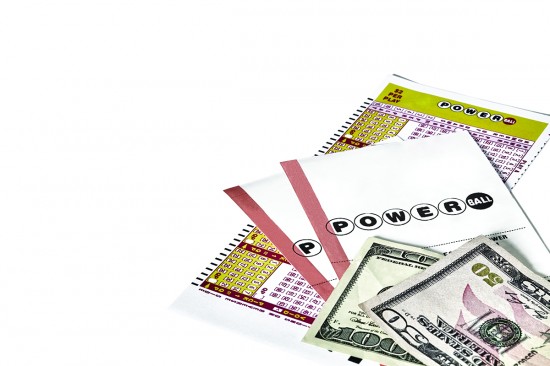 MAY
• Lightning struck twice, in a good way, for Vienna resident Robert Young, a lottery player who won $20 and used his winnings to purchase more tickets that paid off on a $5 million win.
• The viral zombie attack video that made the rounds nationally—the one where a brother tricks his sister, who is coming off anesthesia from getting her wisdom teeth removed, into thinking a zombie apocalypse is happening—was filmed by a Leesburg family.
• Gov. Terry McAuliffe  was under FBI investigation for possible campaign donation violations.
• According to the U.S. Census Bureau's annual report,  Leesburg's population surpassed 50,000 for the first time in 2015.
• J.E.B. Stuart High School students began the battle to change the name of the Falls Church school. Eventually school alumni Julianne Moore and Bruce Cohen got involved. A working group was formed and will present recommendations to the school board in March.
• SmartAsset's annual report named  Loudoun  the happiest county in the country for the second year in a row.
• Alexandria resident Stephanie Rader, recognized for her service as a spy in Poland following World War II, was laid to rest in  Arlington National Cemetery.
JUNE
• Northern Virginia had congressional candidate Mike Webb in the hot seat for a post he made that went viral. Why? Because a screenshot he posted of his computer showed pornography sites in his browser tabs. The Arlington resident said he was testing sites for viruses.
• Former Gov. Bob McDonnell saw his public corruption case and two-year prison sentence unanimously tossed out by the U.S. Supreme Court. In September federal prosecutors officially dropped the corruption charges. It is reported he owes more than $10 million in legal fees.
• The  Virginia Department of Conservation & Recreation acquired a deed of land, roughly 600 acres, in Loudoun that will eventually become the county's first state park.
• Secretary of State John Kerry  and actress Angelina Jolie  appeared with Syrian refugees at All Dulles Area Muslim Society  in  Sterling  for World Refugee Day.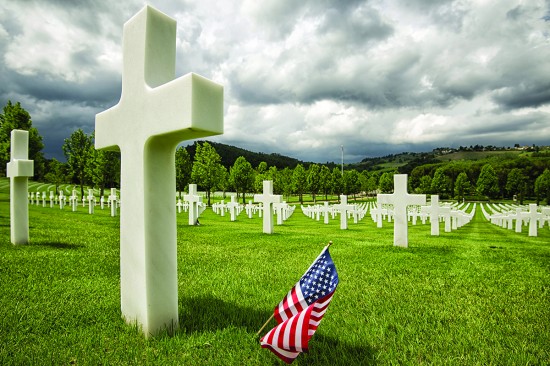 JULY
• Leesburg native Billy Hurley III took home the win at the 2016 Quicken Loans National at Congressional Country Club.
• Prior to the California issue of the Pentagon asking for military veterans to pay back re-signing bonuses, the Defense Department asked for the Pentagon's nine-man bomb squad to pay back some of their paychecks due to what they called a clerical error. The team was receiving hazardous pay.
• Civil rights leader and former delegate Walter E. Fauntroy was arrested immediately after getting off a plane at Dulles International Airport that arrived from Dubai because he wrote a bad check for $55,000 four years ago. A warrant was issued, and he left the country. In a July hearing he was ordered to pay the outstanding debt.
• A new state law went into effect that prohibits smoking in cars when children aged 7 or younger are in the vehicle. At the same time, the marrying age was raised to a minimum of 18 years old without approval from a judge.
• Hillary Clinton became the first woman to be nominated by a major U.S. political party when she officially accepted the title at the Democratic National Convention in Philadelphia, and Sen. Tim Kaine officially accepted the  vice presidential nomination.
• The  Fairfax County Board of Supervisors approved the One Fairfax plan, which aims to ensure racial and social equity when making any policy decisions.
• A Sterling man and former member of the National Guard, Mohamed Bailor Jalloh was arrested for allegedly attempting to procure weapons to commit an attack in the U.S. on behalf of the Islamic State group. And a Woodbridge man, "Jersey Joe" Farrokh, was charged with colluding with ISIS and sentenced to 8.5 years in prison.
• Manassas' Justin Wolfe, who was convicted of operating a suburban drug ring and the 2001 murder of another dealer, was sentenced to 41 years in prison.
• Zema Williams, known as Chief Zee, an avid Redskins fan and the team's unofficial mascot who appeared at games for more than 40 years, died July 19.
AUGUST
• Fairfax City Mayor Richard "Scott" Silverthorne was arrested Aug. 5 in a sting operation with police alleging he offered meth in exchange for group sexual encounters with men. City of Fairfax Council Member Steven Stombres  is serving as interim mayor. A special mayoral election will be held Feb. 7.
• Metro Transit Police officer and Fairfax County resident Nicholas Young was arrested on charges of attempting to provide material support to a designated foreign terrorist organization, according to the FBI. What got him caught? He purchased $245 in phone gift cards to help Islamic State recruiters.
• Ballston Mall demolition began, making way for the Ballston Quarter development, which is planned to add street-facing store entrances, outdoor dining, a public plaza and an indoor market hall. Ballston Quarter is slated to open in 2018.
• Arlington was named the Hardest-Working City in America, according to SmartAsset.
SEPTEMBER
• The Starship Enterprise got a makeover at Udvar-Hazy Center and was displayed for the 50th anniversary of Star Trek.
• The historic Ashburn Colored School was vandalized with racist graffiti. Five teenagers from Sterling and Ashburn were eventually charged, but the case will not be treated as a hate crime. Thousands of dollars and volunteers poured into Ashburn to help renovate the school. Redskins owner Dan Snyder and the Washington Redskins Charitable Foundation donated $35,000, and roughly 250 volunteers helped restore the building.
• A report by the Center on Society and Health at Virginia Commonwealth University and the Robert Wood Johnson Foundation found that residents in Virginia have higher life expectancies than those who live in D.C. and Maryland. Life expectancy in Fairfax and Arlington counties is 86 years, whereas it's only 84 and 78 years in Montgomery, D.C. and Prince George's counties.
• The Alexandria City Council voted to move the Appomattox Confederate monument from a main thoroughfare in Old Town Alexandria. Calls for renaming Jefferson Davis Highway are also spinning. The decision will ultimately come down to the Richmond General Assembly due to a state law that prohibits moving war monuments.
• The state's tourism board unveiled a new tourism campaign targeting LGBT travelers with the slogan "Virginia is for all lovers."
• Fairfax County Public Schools Superintendent Karen Garza suddenly announced her resignation from the position to become CEO of education nonprofit Battelle for Kids in Columbus, Ohio.
• Loudoun County native and comedian Patton Oswalt  won an Emmy for his Netflix stand-up special, Talking for Clapping.
OCTOBER
• The Northern Virginia Regional Commission received a $173,361 grant from the Department of Transportation to look into whether a commuter ferry traveling the Potomac between Virginia and D.C. would reduce traffic congestion and air pollution.
• The Town of Hillsboro expanded from 55 acres to 172 acres after the Loudoun Board of Supervisors approved a boundary line adjustment.
• Mayada E. Rivera-Juarez of Sterling was arrested for allegedly trying to poison her co-workers with cleaning agent. It was reported that a cleaning agent had been poured into a coffeemaker over several weeks.
• The Army announced it is now prohibiting cyclists from cutting through select portions of Arlington National Cemetery unless they are explicitly there to visit the cemetery.
• Jammin Java celebrated 15 years.
• After some contentious outcries, George Mason University held a renaming dedication ceremony at the Arlington campus for the Antonin Scalia Law School. Thirty million dollars in donations were pledged.
• The Supreme Court rejected the Redskins' appeal of a law that bans the use of offensive trademarks.
• Pope Francis  named Bishop Michael Burbidge the new bishop of the Arlington diocese.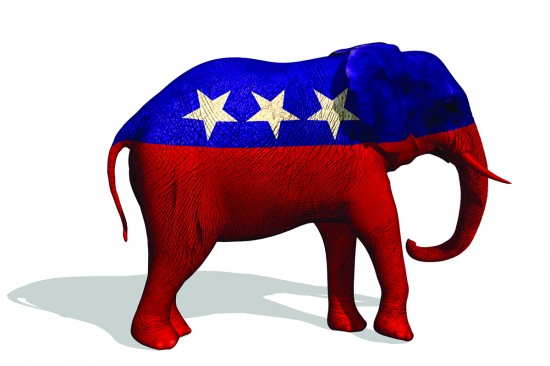 NOVEMBER
• Years in planning, the National Park Service and Federal Highway Administration gave clearance to the Potomac Yard Metro station construction. The $268 million project is slated for a 2020 opening.
• Arlington Catholic Diocese's Paul IV High School gained approval by the Loudoun County Board of Supervisors to build a new school at Braddock Road and Gum Springs Road. The school, which currently resides in Fairfax City, will allow for 2,000 students and will house athletic fields, 850 parking spaces and a large gymnasium.
• Donald Trump won the 2016 presidential election.
DECEMBER
• Alexandria voted to not move its controversial Confederate Appomattox statue.
• The National Transportation Safety Board revealed the Metro knew of track issues prior to a Silver Line derailment near East Falls Church in the summer and regularly falsified inspection reports.