By Koo Hwangbo and Katherine Rohloff
We've all had those Mondays where we dread going into the office. Maybe on the drive you reminisce on your youthful dreams of becoming an artist, a DJ, a farmer or anything other than what you are paid to be doing right now. Welcome to the world of returnships: an internship for the midcareer employee to re-enter the workforce in an educational and low-risk fashion. Here are three options that may just get the nod of approval from your tween-aged self. 
Where: Fauquier County
What they do: Raise pastured chickens, turkeys, eggs, pork and beef with no drugs, no chemicals and non-GMO feed
What you'll do: Farmer's apprentice
Being a farmer's apprentice is not an easy job. It requires strenuous work, long hours and self-motivation. The work will accelerate people on their learning curve in this line of work and can help potential farmers go out and start their own farm business.
The work entails moving, feeding and watering the animals, cleaning eggs, processing chickens, building and maintaining infrastructure, making deliveries, helping customers in the Farm Store, record-keeping and getting resources. However, interns should be ready and willing to do just about anything. Interns will also learn about the business side of farming through two hours of lessons each week where they will learn about marketing, customer service, record-keeping and sourcing. "It's one thing to raise, slaughter, package and process chickens, but it's another thing to let people know you exist and why what we're doing is a good thing," says Jesse Straight, owner of Whiffletree Farm. "Farming itself is the first half of the business, and the second half of the business is finding customers that want to buy what you have and executing that."
Goal for interns: "It's our goal to help launch interns into a position where they can go out and start their own business after their internship," Straight says. Straight takes pride in offering interns a low-risk, high-reward opportunity through which potential farmers can learn without going into debt. Interns receive room and board and a stipend, and four months later they can be in a position where they can go out and create their own farming operation.
Internship tips: Straight recommends finding someone out there who is doing what you want to do successfully and using them as a model. Two questions to ask when determining if a farm is a good model is if they have compelling farming practices and if they're achieving independent wealth and success. –KH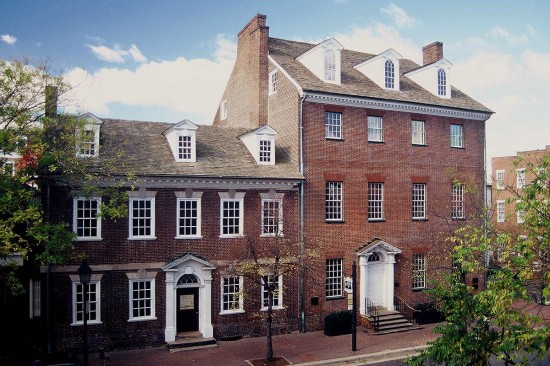 Where: Alexandria
What they do: A popular backdrop for social gatherings throughout history, Gadsby's Tavern has hosted important patrons like George Washington and Thomas Jefferson. Now a museum, it provides a glimpse into the past through tours and other projects they do in order to preserve and further Alexandria's historic identity.
What you'll do: Research intern
Gadsby's Tavern welcomes interns of all ages who will have the opportunity to help set up and run events, participate in historical research projects and occasionally give tours. "Interns come to strengthen skills, like public speaking, that they are interested in developing because they want to do something for the community or for history," says Michele Longo, curator of education at Gadsby's Tavern Museum. "[Maybe] they were a history major and that's not what they do now, and that's what a majority of them are—we have someone who is over 80 actually." However, it is worth noting that there are three stairwells at the Tavern. This can be important when determining what kind of internship at Gadsby's Tavern Museum to choose.
A popular choice for interning at Gadsby's Tavern is contributing to a research project. Interns visit special collections at the local library to find and read newspapers from the time period and research census records to map who was working where in relation to Gadsby's Tavern and the Stabler-Leadbeater Apothecary. "An upcoming project is a World War I commemoration. Interns will contact local organizations to confirm names and then perform research based on an Alexandria angle and how Alexandria fits in with national research," Longo says.
Goal for Interns: "We want our interns to understand small museums and be able to work as a team … to wear multiple hats and contribute to the [overall] project," Longo says. –KR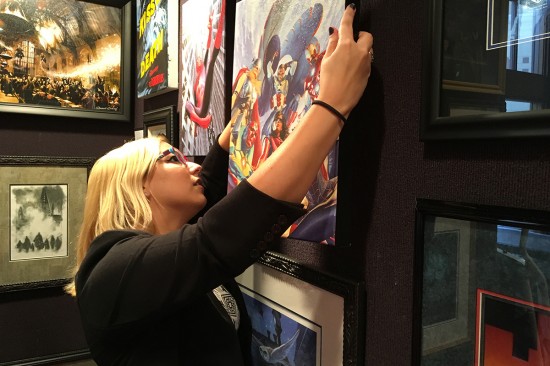 Where: Reston
What they do: Once one of only five galleries selling animation art in the world 30 years ago, ArtInsights is on the cutting edge of art galleries—it sells film art by filmmakers as well as animation and illustrative art from the best in the business. ArtInsights works with artists who hail from prominent entertainment companies like Disney, Pixar and Boom! Studios and is also highly influential, serving on the art advisory board for Disney and conducting panels at Comic-Con.
What you'll do: Film art gallery intern
The internship lasts one year and consists of guerrilla marketing through social media and working on content for client newsletters and the company's websites. "I have a bunch of websites because I'm a critic, so they work with Cinema Siren, which is my moniker. I focus on diversity and women in film, and we do a lot of research and go across the spectrum of social media and [film and animation] companies," says owner Leslie Combemale.
Additionally, interns transcribe her interviews and work in the gallery. "They don't have to have a lot of experience with what I do; they just have to love what I do," says Combemale. But interns walk away with the experience of what it's like to run a small business. "[Interning at ArtInsights] is great for people who have a job but want to do something they're passionate about or for people who are doing something in the corporate world and imagine that they want to quit and start their own business," says Combemale. People who have interned for ArtInsights have moved on to obtain jobs at places like Amazon or Disney. "We love having people of all ages—we've had retired people and we've had people that are like the head of sales for a huge company," says Combemale.
Goal for interns: "I would say, in general, getting a better sense of how small businesses succeed and [are] run, building a stronger confidence around their ability to promote and market online in new and inventive ways, an unflagging optimism and knowing what they want to do next," says Combemale. "Whatever it is that they've been doing throughout the year, hopefully we've tailored it to such a degree to benefit the next step in their path." –KR