The Kennedy Center, Ford's Theatre and other performance centers in D.C. are hard to contend with, but Northern Virginia has a vibrant professional theater scene producing daring, witty and award-winning shows. 
Signature Theatre
The Tony Award-winning company does not let the accolades go to its head. Though they've made waves with the contemporary musicals and plays performed, they also focus on the local artist community through the SigWorks program, in which an unpublished piece is workshopped before a live audience, and through children's programs.
Synetic Theater
Synetic Theater looks to classic tales for inspiration to entertain audiences. Founded in 2001, the theater focuses on movement, music, technology and visual arts to tell stories.
The Hub Theatre
This award-winning professional theater company focuses its energy on producing shows that speak to humanity and challenge the audience.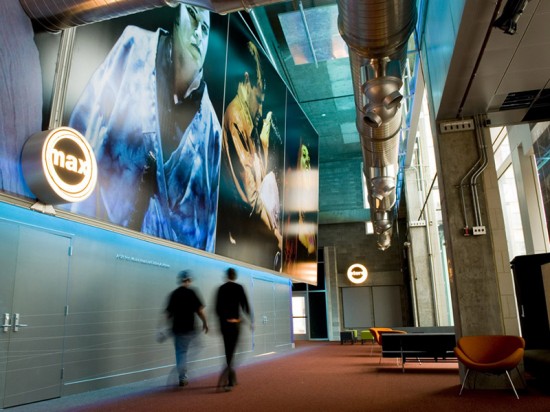 1st Stage Tysons
Created with the intention of providing a home for young local artists to launch and cultivate their professional theater careers, 1st Stage opened its doors in 2008, billing itself as a "new theater for a new city."
NextStop Theatre
NextStop Theatre Company drives to produce shows they call "ambitious, intimate and accessible."
MetroStage
Known for its intimate environment, this is a 130-seat theater that focuses on a range of contemporary plays and musicals from its plethora of outstanding directors and cast members.
The area also has some major venues to catch renowned performances including local, national and international acts: George Mason University's Center for the Arts, Hylton Performing Arts Center, The Alden Theatre and Wolf Trap National Park for the Performing Arts.