By Savannah Behrmann, Juliane Kim, Sophie Reardon, Katherine Rohloff
Labor Day may only add one day to your weekend, but don't let it go by without relaxing and spending quality time with the family—whether you plan on heading into the backyard for a pool party or traveling to the Eastern Shore for a camping excursion.

Unwind at a NoVA spa this Labor Day weekend
Labor Day weekend and the final days of summer mean fewer vacations, kids' return to school and the weather turning cooler. Make the final moments of summer and your reprieve from work this Labor Day weekend count by indulging in a full-body massage, mani-pedi or another luxurious treatment at these spas and salons. –JK
Champaka Thai Massage & Spa
Champaka Thai Massage & Spa offers authentic Thai massages as well as traditional Thai treatments such as herbal compresses, aromatherapy and head massages. Couple's massages are also available in private areas, and herbal drinks and foot scrubs are complimentary with every massage. // 14535 John Marshall Highway, Gainesville
Salon Nordine & Day Spa
Pamper yourself with a new haircut or a manicure at Salon Nordine & Day Spa, which offers services that include hair, nail and makeup lessons. Or opt out of the education and into a relaxing facial, body treatment or massage. The spa offers a variety of day spa packages and mini spa days. // 2905 District Ave., Fairfax
Serendipity Wellness Studio
Serendipity Wellness Studio offers a variety of massage styles, including Thai, pregnancy and custom therapeutic massages, which are a combination of massage styles based on each client's needs. // 5252 Lyngate Court, Burke
Pure Aesthetica
Pure Aesthetica offers massages as well as foot soaks and several facial options such as the three-in-one combination facials, microderms, enzyme peels and LED face treatments. The massage styles include Swedish, deep tissue, hot stone and more. // 2212 Mount Vernon Ave., Alexandria
Salamander Resort & Spa
You don't have to travel far to feel like you've completely escaped the NoVA bustle. At Salamander Resort & Spa in Middleburg, pick from a la carte massages, facials or body treatments and then amp up the relaxation with add-on scrubs, hot stones and more. // 500 N. Pendleton St., Middleburg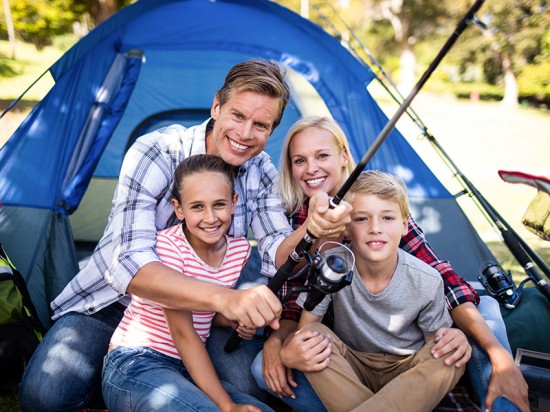 Bond with your brood at a weekend family summer camp
Typically, summer camps are reserved for the kids, but this long weekend, the whole family can escape to a Labor Day weekend camp. From campfires and sailing to zip lining and horseback riding, each camp offers activities for every age. Plus, you don't have to plan out an itinerary for your trip. Once you pay the deposit, the camp arranges everything for you. All you have to do is pack your bags. –SR
Chincoteague Bay Field Station Labor Day Weekend Camp offers the chance to enjoy the last weekend of summer on Virginia's Eastern Shore. Activities include a boat trip, nature hikes, kayaking and canoeing, crabbing and a visit to the Wallops Island NASA facility. Over the weekend, you will learn about local wildlife while immersing yourself in the beautiful scenery. At night, campers gather for a Chesapeake Bay boil, ice cream social and a campfire. Costs vary depending on campers' ages, but the tuition covers all activities, housing, transportation, meals, a family portrait and camp T-shirts.
YMCA Camp Silver Beach Family Camp promises a fun weekend in Jamesville filled with tubing, sailing, swimming, tennis, a challenge course and arts and crafts. In the evenings, campers come together for games, skits, sing-a-longs and s'mores. The camp begins Friday at 7 p.m. and runs through lunch on Monday. The price for a family of four is $850 and another $150 for every additional family member. The cost includes three nights of lodging, eight meals and all of the activities.
YMCA Letts Family Camp offers parents the chance to spend a weekend with their children, revisiting the activities that they loved as children. The camp sits on 219 acres of woodlands and waterfront in Edgewater, Maryland, and it offers sunrise kayaking, crafts, zip lining, waterskiing, horseback riding and square dancing. Campers also have the option to stay in lodges, cabins or tents. Prices are commensurate with the number of family members and the chosen lodging. 
Spend Labor Day weekend at a performing arts festival
Labor Day weekend, recognizing workers in all industries and offering a reprieve from the day-to-day grind, should be spent with family before back-to-school schedules kick into full gear this fall. Take your family to one of these performing arts festivals in D.C. over the long weekend and make it one to remember. –SB
D.C. Blues Festival
Sept. 3
From 1-7 p.m., this annual free blues festival will take over Carter Barron Amphitheater in D.C. The roster includes both local and nationally renowned acts, including Slam Allen and Jackie Scott & The Housewreckers. In addition to the soulful and electrifying live music, there will be workshops, a petting zoo and other kid-friendly activities.
Kennedy Center Page-to-Stage Festival
Sept. 3-5
The Kennedy Center will host more than 40 local theater companies in a series of free readings and open rehearsals of plays and musicals. The three-day event gives audiences a look at new works that will premiere over the course of the upcoming theater season.
Labor Day Capitol Concert
Sept. 4
On Sunday, Sept. 4, at 8 p.m., there will be a free concert by the National Symphony Orchestra on the West Lawn of the Capitol. This annual event, produced by the Kennedy Center, celebrates the beginning of of the upcoming performing arts season. Gates open at 3 p.m.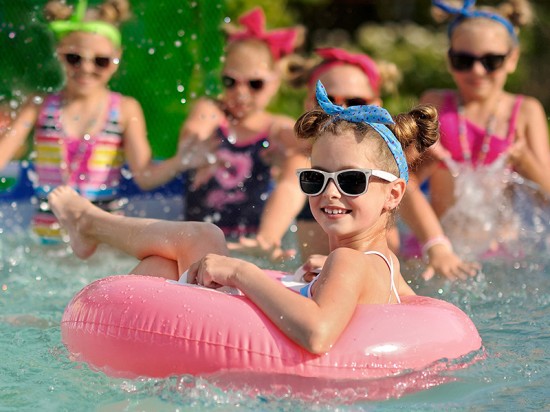 Creative kid-friendly games for your Labor Day pool party
Grab your goggles, plug your nose and cannon-ball into a Labor Day party full of kid-friendly pool games. –KR
Coin Pick-Up
What you need: You will need enough change to cover a fair amount of the bottom of the pool. You will also need a stopwatch. Goggles and very small buckets or baskets are helpful for participants. The game works best when there are at least five people playing.
Game instructions:
1. Give each participant a container to hold their coins and have them line up along the edge of the pool.
2. Throw coins in the pool and let them sink to the bottom.
3. On the count of three, participants will jump into the pool and collect as many coins as possible within three minutes or until all of the coins are found. When their hands are full, they should dump their coins in their container positioned along the pool and continue searching until time or coins run out.
4. After time runs out, everyone must stop, get out of the pool and count their money. The person with the highest number of coins (as opposed to the monetary value of the coins) wins, and the winner keeps their collected change.
Atomic Whirlpool
What you need: At least 10 people and a large space in the shallow end of the pool.
Game instructions:
1. Participants line up single file along the edge of the pool or in a circle in a specific spot of the pool. This must be done in shallow water in order for the game to work.
2. Walk slowly in a circle for a minute, then jog for another minute and then amp up the speed and run for two minutes.
3. Lift your feet up and try to turn around and swim against the current—you shouldn't be able to, but you will be able to feel your body being pushed with the current created by the game.
Arch Game
What you need: At least two participants, but the game is also fun with multiple teams of two.
Game instructions:
1. One person stands like a statue with his or her legs spread as wide apart as possible.
2. A second person tries to swim between their legs without touching the first person's—the Archer's—body. Each time the swimmer passes through the arch, the Archer makes the space between their legs more narrow until the swimmer touches the other player's body.
3. Whoever successfully swims through the smallest arch wins.
FISH
What you need: Think of this game like HORSE—but in the pool. You will need a poolside basketball hoop, a basketball and at least two people.
Game instructions:
1. Each player gets a chance to shoot a basket while in the pool.
2. If one player makes the basket, everyone else must try to make the same basket from the same location in the pool. If a player misses the shot, he gets a letter from the word fish.
3. The first player to get letters spelling out fish in its entirety is out. The last person standing wins.