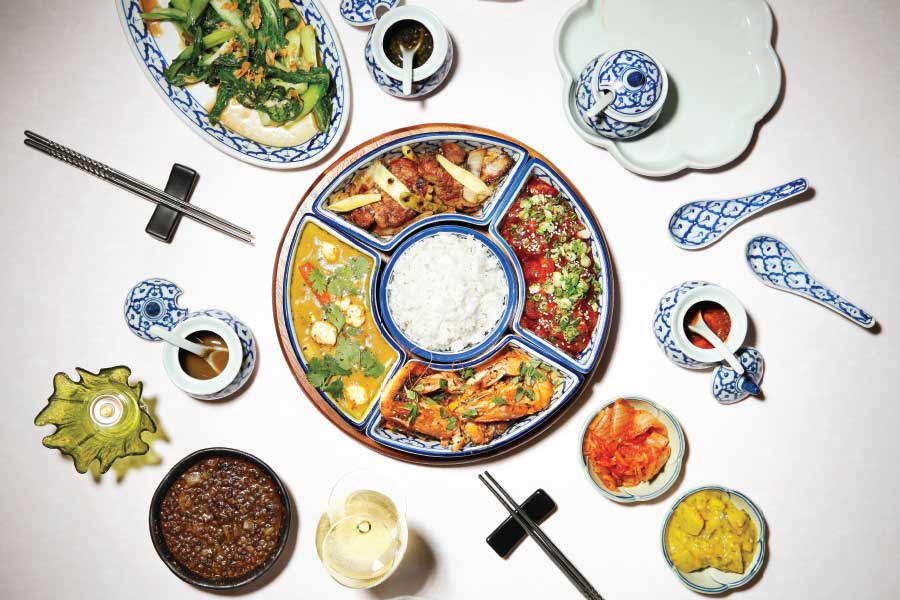 Restaurant Eve
Modern American / $$$$ / 110 S. Pitt St., Alexandria
Who knew it would take the introduction of Filipino, Thai, Korean and Indian cuisines to reinvigorate one of the classic American dining rooms in the area? Thanks to chef and owner Cathal Armstrong's wife's Filipino heritage, the dashing, dark-haired Irishman added a family-style, multicourse Asian tasting menu to the more than decade-old Restaurant Eve. Dishes change often, and even those familiar with Asian cooking will find surprises, which is to be expected when a fine dining restaurant uses local, seasonal and well-sourced ingredients to turn into fiery and flavorful interpretations rooted in authenticity.
Eve's regular menu shines brighter these days, too, and hints at the Asian inspiration. Pan-fried soft shells, situated with legs in the air like synchronized swimmers, dance in a heady red curry-coconut milk sauce showcasing an excellent and intricate balance of what is more or less a million ingredients.
Braised rabbit in a gravy-like sauce becomes the point of interest in a bowl of ricotta agnolotti, and a simple dessert of blackberry poached peach is peak summer gratification. Under Eve's lead, will the reign of refined service and white tablecloths return?
<< Back to 50 Best Restaurants
(November 2015)