Editor's Note: Northern Virginia is officially a beer "town." Here's the best beers of the year, plus notes on the growing scene.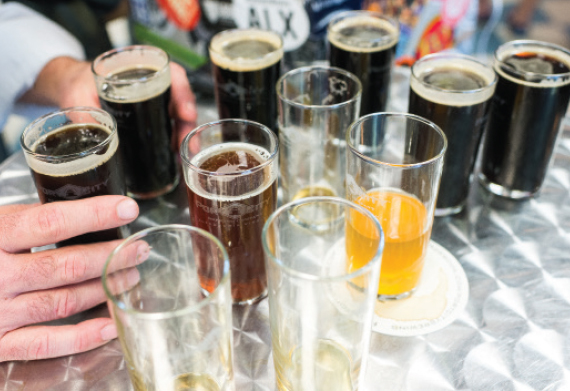 By Tammy Tuck
Northern Virginia is in the midst of a craft beer explosion.
The area's beer landscape has become as diverse as its geography, from farms growing their own small-batch ingredients to large-scale production breweries distributing to cities across several states. Wineries are adding shiny, new brewhouses to their pastoral grounds, while former homebrewers are setting up plastic fermenters in strip mall storefronts.
For these awards, only those that brew and pour beer on-site were considered. They were chosen from among the decades-running brewpubs and weeks-old startups that dot the Virginia landscape from Purcellville to Stafford. Together, these two dozen-plus breweries offer over 150 fresh beers in an impressive range of styles.
Our picks represent the best beers in a variety of styles—but only in this brief moment in time. In this growing scene, there are as many breweries in planning as there are currently pouring beer. And by the time this issue hits newsstands, new breweries will have opened. It's a great time to grab a brew in NoVA.